Killing O'Reilly? William Morris Endeavor Literary Agency Drops Bill O'Reilly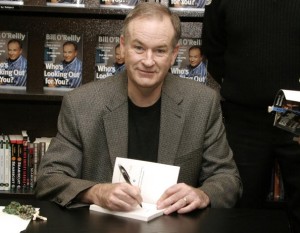 Well, when it rains it pours.
Amidst numerous stories surrounding alleged sexual harassment accusations, and the recent NY Times bombshell of a reported $32 Million dollar settlement with former co-hort Lis Wiehl, it appears that Bill O'Reilly has lost his literary agent.
Willam Morris Endeavor has dropped Bill O'Reilly from their list of authors they represent, saying in a statement:
"We no longer represent Bill Oreilly for future deals. It is our fiduciary responsibility to service the existing deals under contract, but we will not be working with him moving forward."
O'Reilly, who left Fox News in April of this year under a dark cloud of allegations of sexual harassment, has long been a frequent author on best seller lists for the past ten years. His seminal book Culture Warriors seemed to launch the lucrative side business for former cable news ratings king, and his Killing series became a cash cow for O'Reilly and his publisher Henry Holt.
Written with co-writer Martin Dugard, the Killing series were regularly promoted on The O'Reilly Factor, as the host and writer seamlessly weaved promotional moments in with regular segments with his show.
Last week O'Reilly lost his representation from his former talent agency UTA, who had acquired the agency N.S. Bienstock who employed his agent Carole Cooper.
It has been a tough few weeks for Mr. O'Reilly.
Have a tip we should know? [email protected]