Top Fox News Personalities Have Reportedly Raked in $500,000 From Speaking to Republican Groups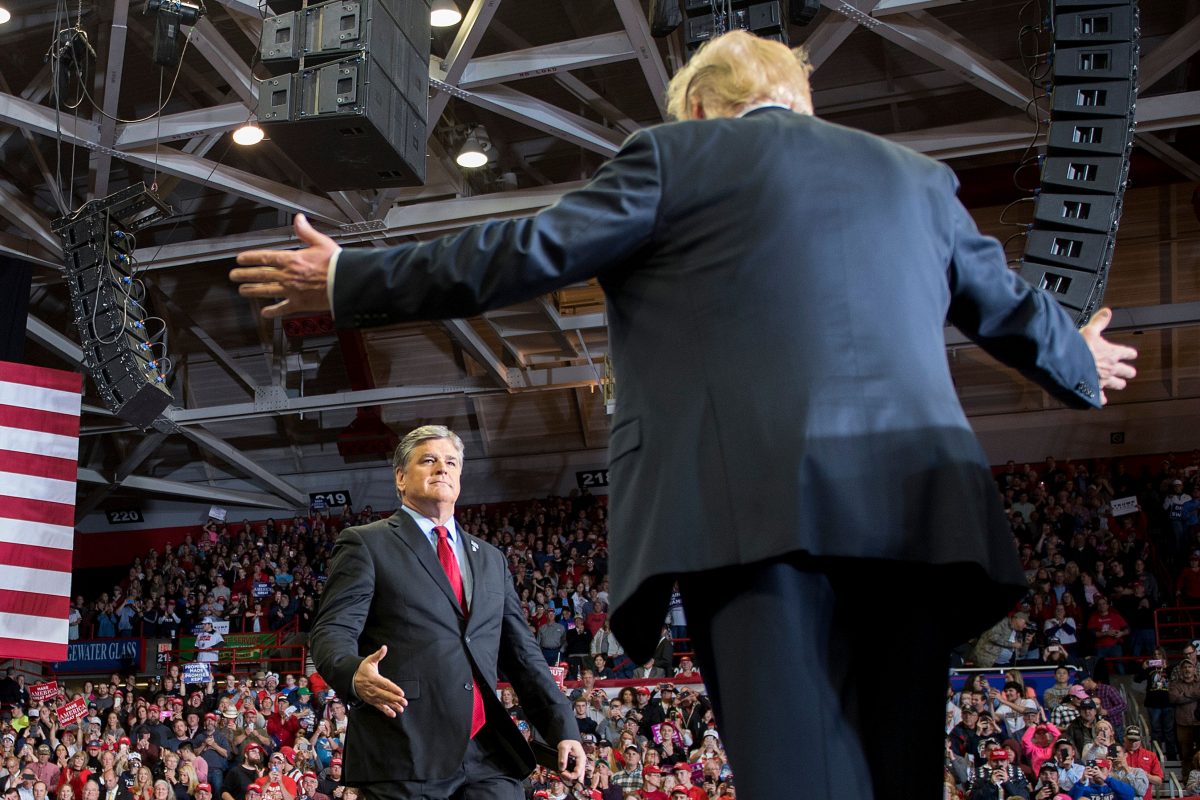 Top Fox News employees have been paid at least $500,000 by various Republican party groups for speaking engagements and event appearances over the years, according to a new report from the progressive media watchdog outlet Media Matters that raises more conflict of interest questions about the network's relationship to the party.
Dating back to 2007, Fox News personalities — including Jeanine Pirro, Sean Hannity, Tucker Carlson, Lou Dobbs, Pete Hegseth, Greg Gutfeld, and Laura Ingraham — have appeared at dozens of official GOP party events, including fundraisers, and donor events.
To demonstrate the conflict, the analysis noted that Hegseth interviewed then-Senate candidate John James numerous times during the 2018 midterms despite previously headlining a fundraiser for the Republican; Pirro also once interviewed Rep. Kevin McCarthy (R-CA) despite speaking at one of his fundraisers a day earlier.
Some of the top earners from the GOP gatherings include Gutfeld, who raked in almost $37,000 in one night speaking for the Washington State Republican Party, Dobbs, who made $25,000 off a speech for a Florida GOP chapter, Carlson, who made $23,500 while speaking to the Arkansas GOP, and Pirro, who made $35,000 from a Republican gubernatorial candidate speech and has also been paid $20,000 multiple times for her various appearances on behalf of the party.
In recent months, however, Fox News personalities Shannon Bream, Kilmeade, and Hegseth have all canceled partisan events after scrutiny from Media Matters.
After Hannity's infamous Trump rally appearance before the midterms last year, Fox News released a statement claiming to "not condone any talent participating in campaign events."
[image via JIM WATSON/AFP/Getty Images]
Have a tip we should know? tips@mediaite.com