CEO of Laura Ingraham's LifeZette Apparently Keeps Making Sexually Suggestive Comments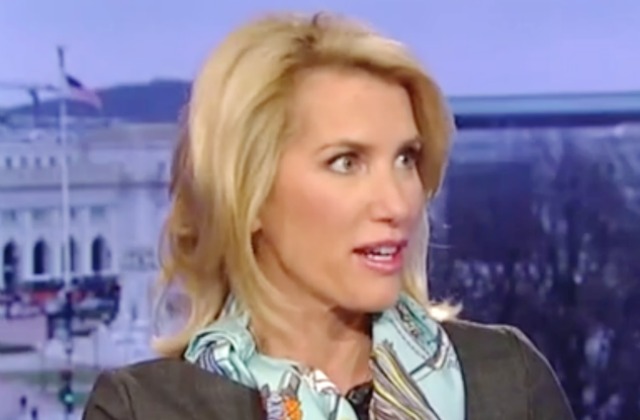 The CEO of LifeZette, Laura Ingraham's obscure conservative blog, has frequently made inappropriate and sexually suggestive comments about female colleagues, according to a new report in the Daily Beast.
The Daily Beast spoke to a number of employees at the syndicated radio host's website, who painted the picture of an organization that "has become a deeply uncomfortable place for women to work, with a top company official repeatedly making sexually suggestive comments about female employees."
From the report:
Byron Martinez, LifeZette's former broadcast engineer and IT administrator, recalled Peter Anthony, the site's chief executive, "talking about other women's boobs, butts… how he would desire sexual activities with [female colleagues] and stuff like that… All kinds of inappropriate talk about women in the office."

Six other sources also singled out Anthony by name as the chief culprit. Anthony, a longtime friend and business partner of Ingraham's, co-founded the D.C.-based site with her and oversees its day-to-day operations.

LifeZette sources say Anthony not only frequently made sexually inappropriate comments about female employees, but also aggressively and profanely pressured staffers into taking liquor shots at company happy hours.
The report comes as rumors swirl that Ingraham is in talks for her own primetime show at Fox News, a network she frequently appears on as a commentator — and one that has faced its own tropical storm of sexual harassment allegations. (To recap: head Roger Ailes stepped down in 2016 after an avalanche of sexual harassment allegations, star anchor Bill O'Reilly followed months later after a similar torrent of depravity was uncovered. Allegations of racial discrimination have been sprinkled in between.)
One other source told the Daily Beast that the LifeZette CEO once called him into his office to talk about an "editorial decision" — but instead took the opportunity to ask: "Is it just me or are [a female colleague's] tits getting bigger?"
In another instance, according to the same source, Anthony said a female colleague "looks like a bitch. If she smiled more she'd be sexier." Other current and former LifeZette employees described similar sexually suggestive comments.
But that's not all! One source said that Anthony would even make lewd comments out loud in the newsroom, including one incident when he said a young colleague must be "doing yoga because her ass was so good."
[image via screengrab]
—
Follow Aidan McLaughlin (@aidnmclaughlin) on Twitter
Have a tip we should know? tips@mediaite.com
Aidan McLaughlin - Editor in Chief