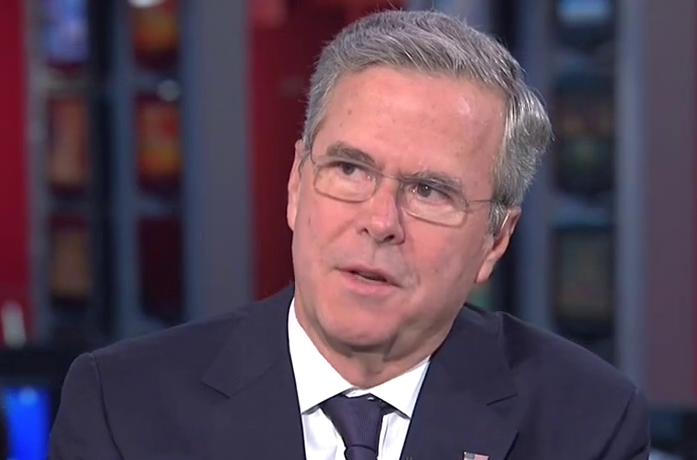 Former Florida Governor and Republican presidential candidate Jeb Bush reminded a Las Vegas audience about his prediction that President Donald Trump would bring "chaos" to the White House.
"When I ran for office, I said he is a chaos candidate and would be a chaos president," Bush said at the annual SALT conference on Friday. (He most notably made that comment during a December 2015 GOP primary debate.)
Bush was part of a panel with Valerie Jarrett, President Barack Obama's former advisor, speaking before the hedge fund conference.
According to CNN, Bush also said that "unfortunately, so far chaos organizes the presidency right now."
Bush, who ran against Trump in the 2016 presidential election and was often the subject of the now-president's ridicule, also suggested the president "stop tweeting," and focus on "executing on a clear agenda."
On the much discussed topics of leaks, Bush said "I've never seen a White House as leaky as this one," adding that "people should be fired if they're disloyal to the president of the United States and leaking."
Bush also predicted Vice President Joe Biden will be the Democratic nominee for president in 2020. Biden spoke at the SALT conference Thursday night, and declined to rule out the possibility of a run.
Have a tip we should know? tips@mediaite.com
Aidan McLaughlin - Editor in Chief