Finance Director for Obama Reelection Campaign 'Concerned' About Grim Dem Fundraising for 2020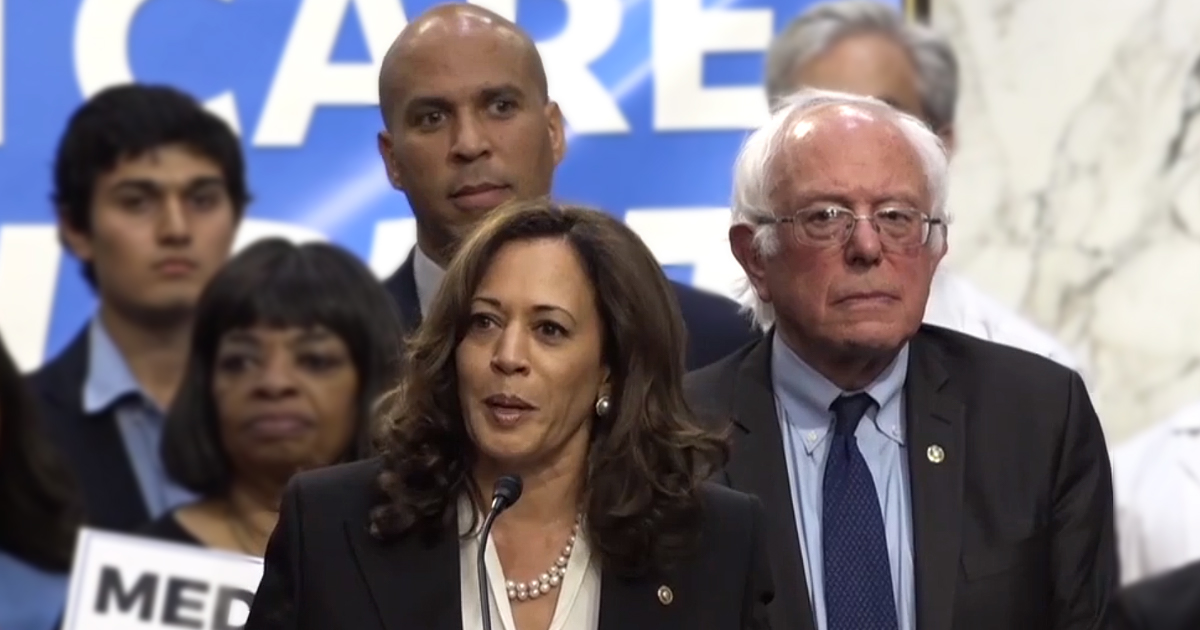 The first quarter fundraising totals for the Democratic candidates have failed to impress pundits over the last several days, despite the normal bragging by the campaigns and soft-pedaling of bad news by the press. It's so unimpressive, in fact, that the former finance chair for Obama's 2012 reelection campaign is voicing concern in public.
"I have to say it: I'm concerned by how little money the 2020 Dem candidates are raising," Rufus Gifford wrote on Monday. To emphasize the point, he offered some numbers from the 2007 election.
For context: in Q1 2007 with individuals able to give less money ($2100 vs $2800 now) which was the last time there was a large Dem primary field, the top three candidates were:

Hillary: 26 mill
Obama: 24 mill
Edwards: 14 mill

Considering the stakes, we have to do better.

— Rufus Gifford (@rufusgifford) April 8, 2019
So $26 million, $24 million, and $14 million, respectively. The year is important; that was a busy primary for Democrats, and a contentious one. President Bush was a lame duck, so there was no Trump-like reelection doom hanging over the field.
Nevertheless, the seismic political shifts over Bush's term in office, beginning with the post-911 footing and going all the way through to bailouts, created a busy election for Democrats, and a high stakes environment.
It was, therefore, comparable, but if anything, perhaps slightly less of an ideal fundraising environment than what one might expect during "the resistance".
Nevertheless, those '08 totals dwarf, for example, the paltry $5 million announced by Cory Booker over the weekend. Even Edwards had at this point exceeded most of the current crops of Democrats, with only Independent Senator and "democratic socialist" Bernie Sanders having bested that amount.
To drive the point home further, Gifford brought up a candidate name that some won't even recognize: Chris Dodd. Dodd, famously of the Dodd–Frank Wall Street Reform and Consumer Protection Act, currently a lobbyist, was a Senator at the time. His campaign didn't make it past the Iowa caucases in January of 2008. But at this point in the fundraising cycle, he'd pulled in almost $9 million, says Gifford.
To belabor this point: Chris Dodd apparently raised close to 9 mill in Q1 of 2007. Not sure if some of this was a senate transfer. But still…. https://t.co/uQGNT7VyJo

— Rufus Gifford (@rufusgifford) April 8, 2019
So just slightly less than Kamala Harris, about the same as Beto O'Rourke, more than Cory Booker or Pete Buttigieg… well, you get the picture.
Nobody is panicking yet, and the possible reasons behind lackluster fundraising are almost as numerous as the donor-base, but yes, there are folks who are "concerned.'
I don't disagree with you. So why aren't they raising money?

By the way, I just listed the top three in '07. I didn't include numbers for the likes of Bill Richardson, Chris Dodd, Joe Biden which while they rival the numbers of today, weren't in the same league as the top three

— Rufus Gifford (@rufusgifford) April 8, 2019
It's definitely something to watch.
[Featured image via screengrab]
—
Follow Caleb Howe (@CalebHowe) on Twitter
Have a tip we should know? tips@mediaite.com
Caleb Howe - Contributing Editor