Disney Severs Ties With Director James Gunn After Unearthed Offensive Tweets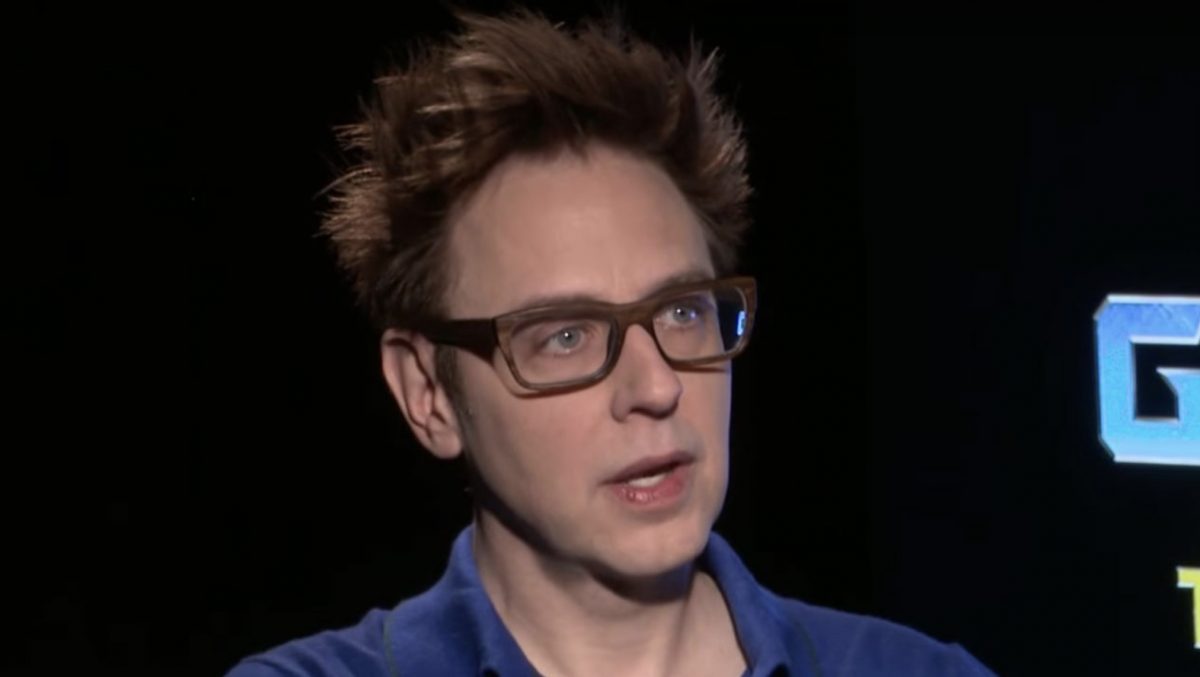 Disney has severed ties with director James Gunn after offensive tweets referencing pedophilia and rape and other controversial topics were unearthed.
According to Deadline, which reported on theGuardians of the Galaxy director's Disney demise:
In the latest shocking #metoo development in the entertainment industry, Gunn was severed from the Marvel Comics Universe after a slew of social media posts he wrote before getting Guardians of the Galaxy surfaced. According to Fox News, they were posted because Gunn is an outspoken critic of President Donald Trump and the effort was to knock him down a few pegs.
"I like when little boys touch me in my silly place," one tweet read, according to Deadline. Another one read: "The best thing about being raped is when you're done being raped and it's like 'whew this feels great, not being raped!'"
"The offensive attitudes and statements discovered on James' Twitter feed are indefensible and inconsistent with our studio's values, and we have severed our business relationship with him," Walt Disney Company Chairman Alan Horn said in a statement after the tweets were revealed.
Gunn addressed the tweets last night, saying, "I used to make a lot of offensive jokes. I don't anymore. I don't blame my past self for this, but I like myself more and feel like a more full human being and creator today."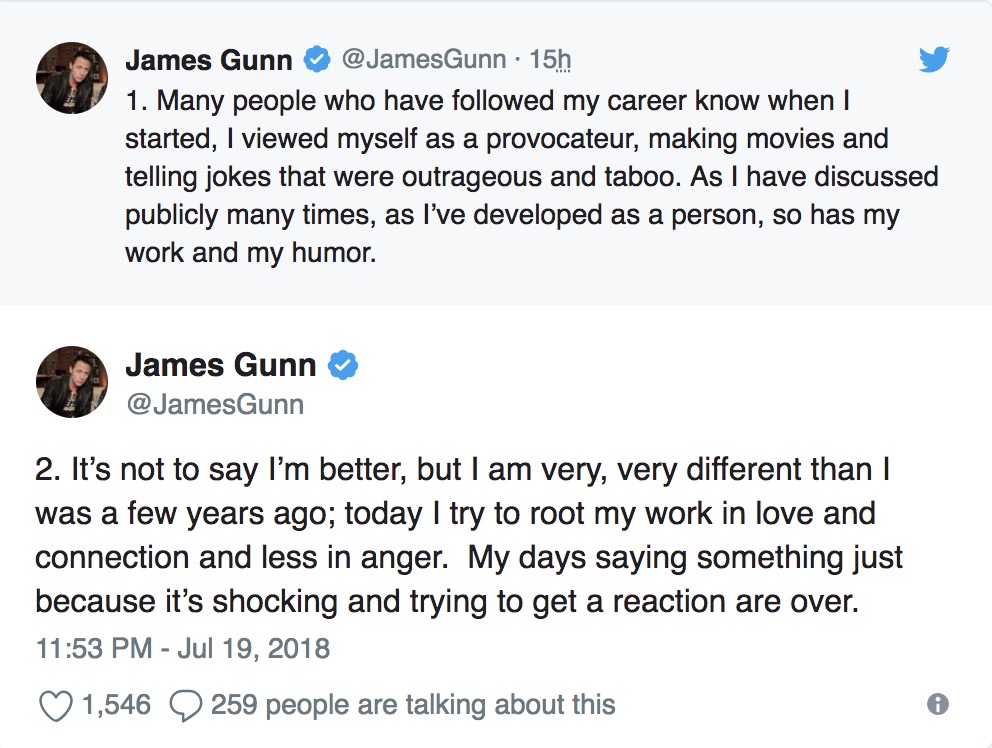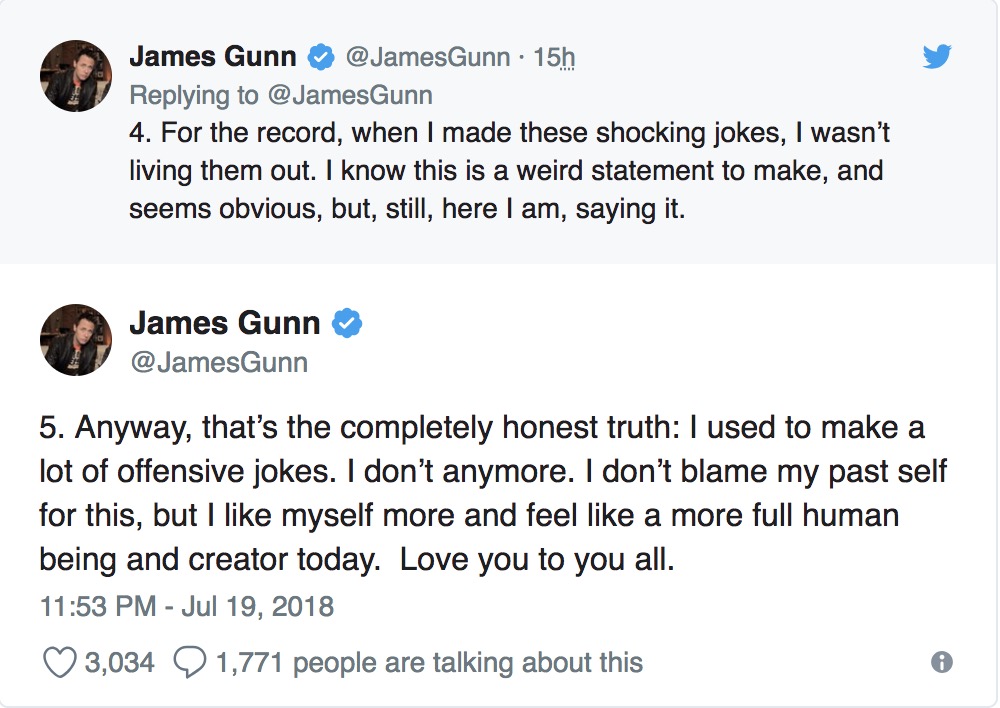 [Image via screengrab]
Have a tip we should know? tips@mediaite.com