America's First Strip Club Microbrewery Opens, Stereotypes and Sexism Be Damned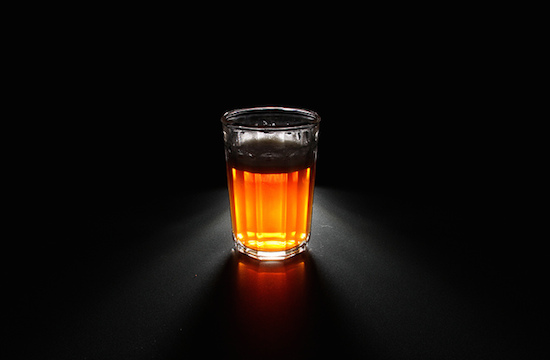 The newest way to save struggling gentleman's clubs is to add craft beer, wonders the Dayton City Paper? And we wonder if craft beer has officially gone, like, a little too far?
Maybe, but apparently everyone really likes a strip club that microbrews in the same breath. Pinups and Pints was a strip club called Baby Dolls until revamped to be a microbrewery (obtaining a brewer's license is much easier than obtaining a liquor license); now it sells Pinup Pale Ale alongside some busty gals. And it's like, not that bad inside. From the Dayton City Paper:
When we pulled up, we were immediately surprised by the façade. The lighting was high-end, and the club looked out of place, like it belonged in some bigger, booming town. Inside, the surprises continued. The décor was tasteful and modern. Clearly, it had been recently updated with big, comfortable chairs and ambient lighting. The stage, with its requisite pole and mirrors, was tastefully subdued.
Well, that's a relief.
So everyone's like, "do we come for the beer or for the gals?," and everyone's like "who gives a shit there's naked girls with our beer."
When asked about the impact the craft beer is having on business, Conrad noted, "It's been great. We've been having people come out for the beer." Alisha, the bartender and part-time dancer, noted a similar occurrence: "People are interested in the beer. It's fun to have more to offer."
Well, sure. It's like asking a child if he'd like to have ice cream on top of his cake — yes, a visitor to Pinups and Pints wants both naked women and good beer. But you know, dragging beer out of some outrageous stereotypes, getting women to feel included in a generally gendered atmosphere among brewers who think that "Mouth Raper IPA" and "Dallas Blonde" and "Crazy Bitch "are totally acceptable beer names is like, NBD at all, right? Right.
Oh, but don't worry, the article itself is called "Blonde and Bubbly." As if it could be called anything else.
/Everything Craft beer rage.
[Dayton City Paper h/t First We Feast]
Have a tip we should know? tips@mediaite.com