Maggie Haberman Calls Out McCarthy For 'Threatening' DA After Trump Arrest Rant — Says Trump 'Deeply Anxious'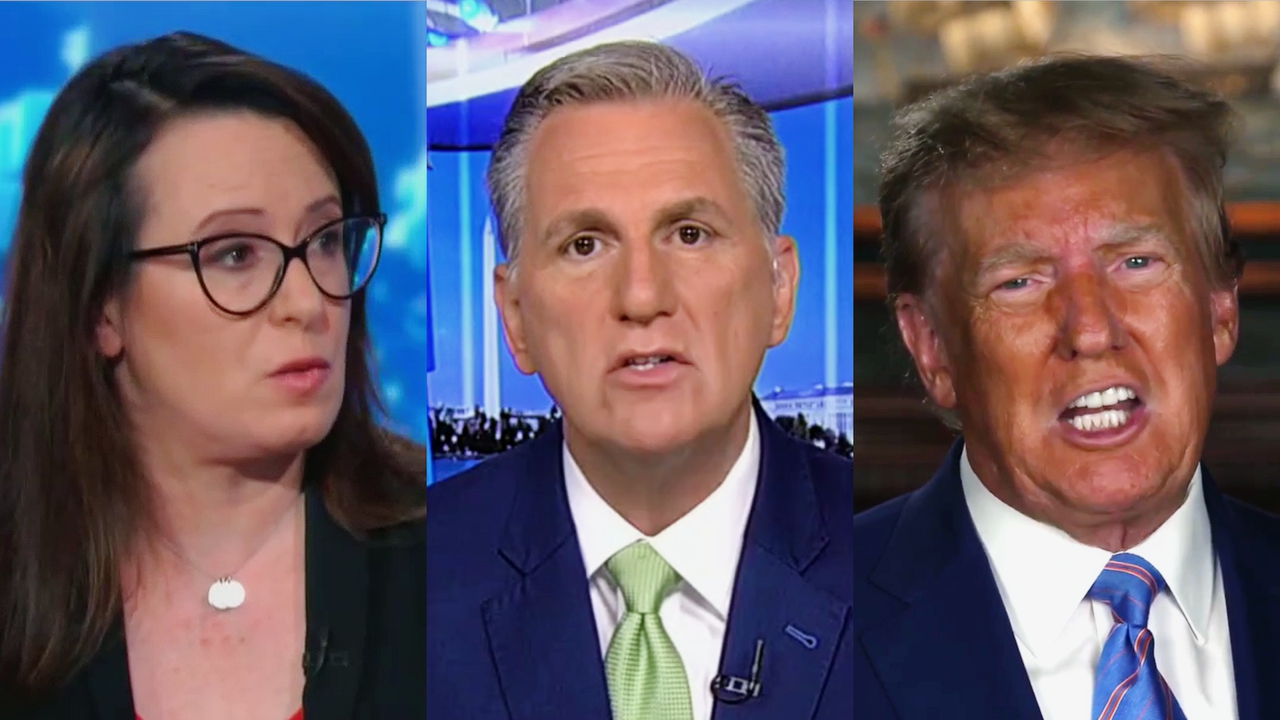 New York Times correspondent, best-selling author, and CNN analyst Maggie Haberman called out Speaker of the House Kevin McCarthy for "threatening" investigations after ex-President Donald Trump ranted about being 'ARRESTED ON TUESDAY."
Trump touched off a firestorm Saturday morning with a pair of all-caps social media posts that culminated in a call to unrest.  In his posts Trump urged supporters to 'TAKE OUR NATION BACK!' in an early-morning all-caps rant over reports he claims say he " WILL BE ARRESTED ON TUESDAY OF NEXT WEEK."
Trump appeared to be reacting to reports that various law enforcement agencies are meeting next week with Manhattan District Attorney Alvin Bragg's office to prepare for a possible indictment and arrest of Trump in  Bragg's case against Trump over hush money payments to Stormy Daniels.
McCarthy seemed to respond by posting a message, hours later, vowing investigations of prosecutors probing Trump, writing:
Here we go again — an outrageous abuse of power by a radical DA who lets violent criminals walk as he pursues political vengeance against President Trump.

I'm directing relevant committees to immediately investigate if federal funds are being used to subvert our democracy by interfering in elections with politically motivated prosecutions.
Haberman reported on all of the developments for the New York Times, and called McCarthy out in a tweet, writing "The Speaker who partly owes his speakership to Trump is making a threat against Bragg and others of investigation."
The Speaker who partly owes his speakership to Trump is making a threat against Bragg and others of investigation https://t.co/yR3xVJ6wJK

— Maggie Haberman (@maggieNYT) March 18, 2023
Haberman — a deeply-sourced expert on the former president — also posted an observation that's sure to get under Trump's skin, writing "Hard to overstate how much anxiety Trump, who was first investigated criminally in the late 1970s, has around the prospect of being arrested."
That's according to Haberman's article based on "people with knowledge of the matter," which states Trump "has been deeply anxious about the prospect of arrest, which is expected to include being fingerprinted, one of the people said."
Have a tip we should know? tips@mediaite.com