After MSNBC Cuts Ties Over Polanski Tweet, Sam Seder Says Network is 'Afraid' of Mike Cernovich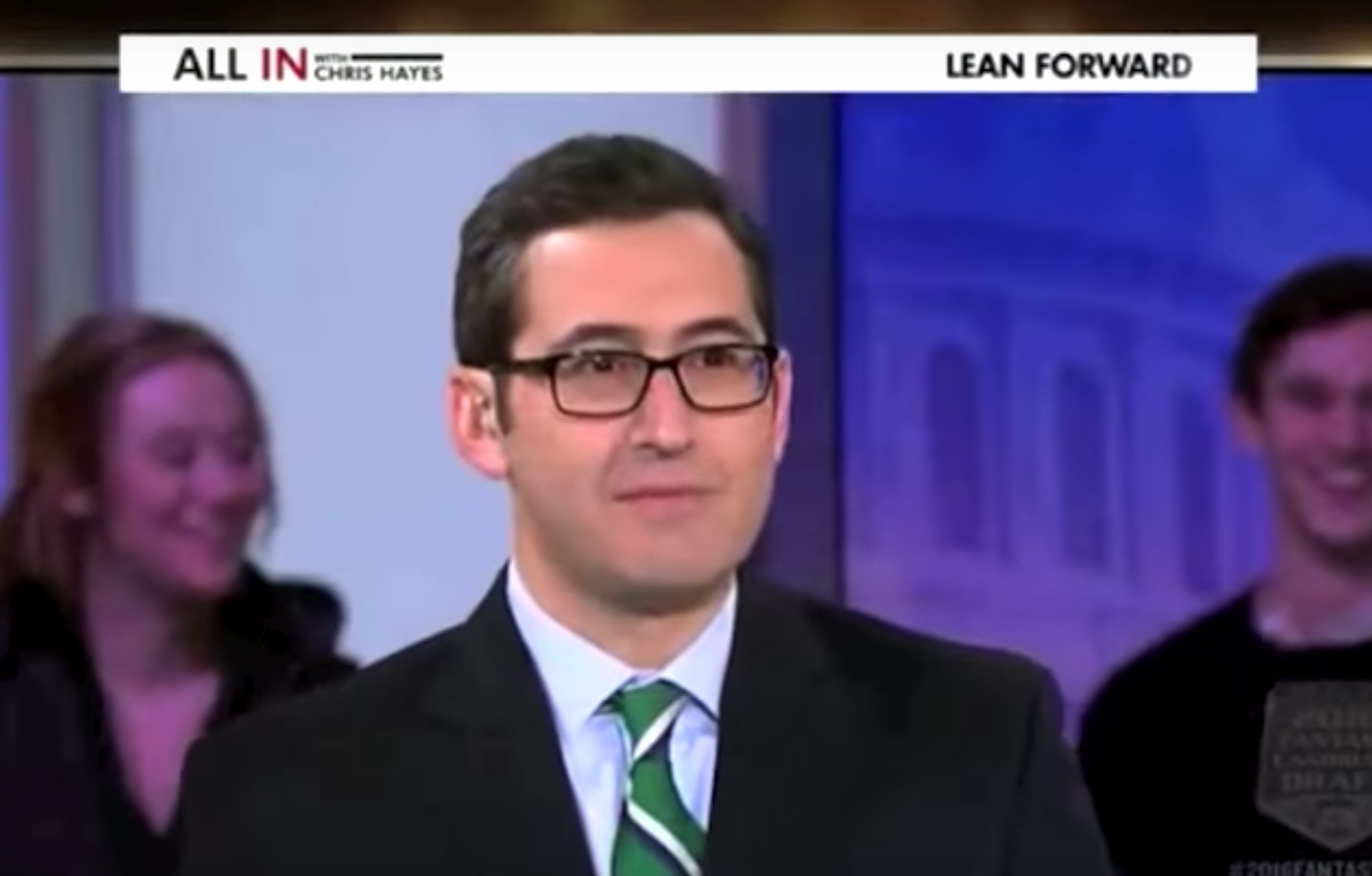 Earlier this week, TheWrap's Jon Levine — a Mediaite alum — reported that MSNBC was cutting ties with contributor Sam Seder over an eight-year-old tweet about Roman Polanski.
The tweet resurfaced after right-wing Pizzagate conspiracy theorist Mike Cernovich convinced the alt-right and MAGA crowd to amplify the tweet in a smear campaign against Seder, making it appear he was a rape apologist (something that is more than a little ironic considering Cernovich's own history.)
Following the news that MSNBC was not keeping Seder due to a willful misreading of an out-of-context tweet by a known provocateur, Media Twitter pilloried the network for its decision, with some claiming it was "deeply embarrassing" that MSNBC fell for "Cernovich's smear campaign hook, line and sinker." As for Seder, he believes that MSNBC has shown it fears Cernovich and the far-right media community.
Speaking to the Washington Post's Erik Wemple, Seder provided a timeline for how the whole thing went down between him and MSNBC. He then noted that MSNBC didn't really discuss the tweet with him in detail but instead just decided to move on from their relationship.
According to Seder, he and MSNBC management never had a serious discussion about the tweet, what it meant and whether it posed a problem for MSNBC social-media standards. "If there was any conversation about the tweet," says Seder, "it had nothing to do with substance. It was, 'This is blowing up.'" And from what Seder can tell, his position with the network didn't much concern the company's top managers. "I only spoke to the PR guy and they only fired me after there was an imminent story," says Seder. An MSNBC spokesman responds that the company requested Seder's written defense of his tweet, and then considered that defense in reaching its decision on the contract renewal.

Seder's conclusion: "I think they're afraid of those people."
Meanwhile, Wemple noted that an MSNBC source said that while they were given pause over "alt right figures whipping up attention" regarding their decision, it was still a fact that "Seder made a rape joke." The WaPo writer added that the joke was actually "an edgy condemnation of rape" and that if it were really that problematic, why didn't MSNBC bring it up earlier?
[image via screengrab]
—
Follow Justin Baragona on Twitter: @justinbaragona
Have a tip we should know? tips@mediaite.com