Ann Coulter Eviscerates Trump For Threatening Budget Bill Veto to Protect DREAMers: 'Can I Sign Up With Mueller?'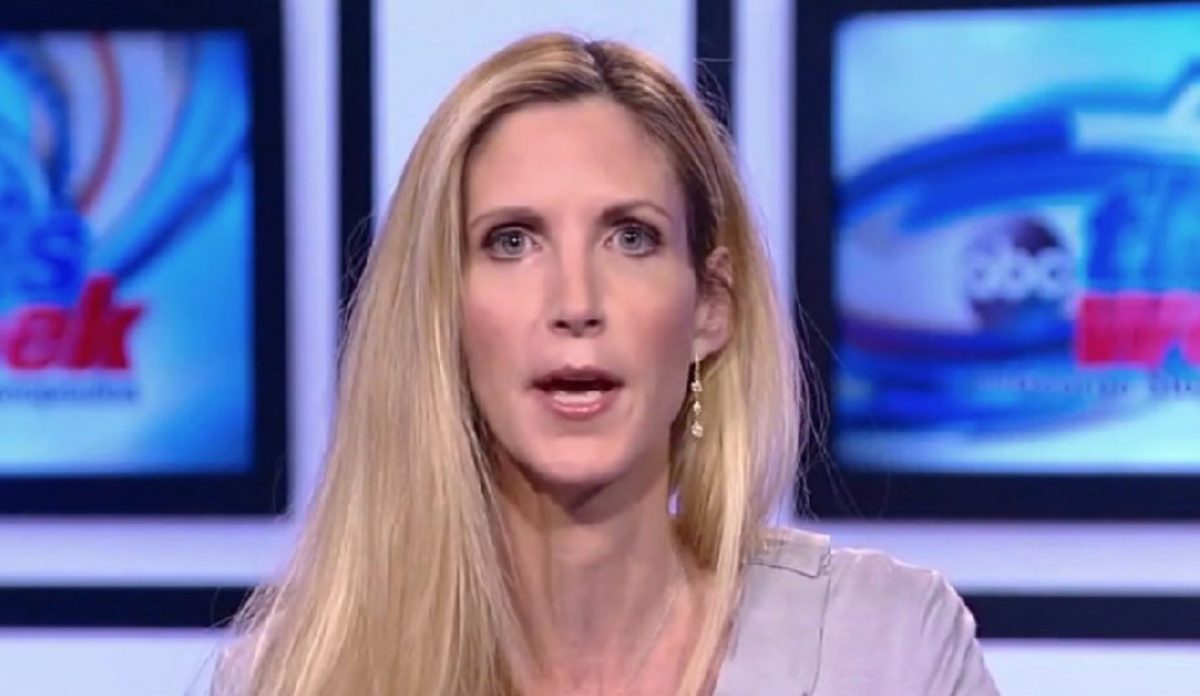 It is a mystery whether President Donald Trump will approve the new congressional budget or not (though the White House website certainly offered a hint). But whatever his decision, Ann Coulter is furious with his reasoning.
The president announced on Twitter today that he might not sign the spending bill because it doesn't give enough focus to what he wants regarding border security and a solution for DACA Dreamers. Trump will most likely confirm his decision in the news conference he has coming up, but in the meantime, Coulter noticed this commotion, and she's livid that Trump's decision is not driven by his campaign promise to "build that wall."
Threatened veto NOT over the 'F– You' on the Wall — but over the DREAMERS. Can I sign up with Mueller? https://t.co/CbWleAUE1C

— Ann Coulter (@AnnCoulter) March 23, 2018
If Coulter's jumping on the I-hope-Robert-Mueller-indicts-Trump bandwagon, this could indicate a significant shift in her opinion on the president. Indeed, the conservative firebrand has bashed Trump before and said she has a limited amount of patience to see whether Trump follows through on the tough immigration rhetoric he spoke of in the past.
Coulter didn't stop there though. She also took a few Twitter shots at the congressional GOP for good measure:
GOP is going to get wiped out in midterms and I'm not even going to say, "Too bad." https://t.co/mvdqI8GeCw

— Ann Coulter (@AnnCoulter) March 23, 2018
GOP (Trump & Congress) want more OPIOID DEATHS – as long as the Koch Bros get their cheap labor! Compare non-enforcement of immigration laws to OVERDOSE deaths: https://t.co/Kuyk6wr1nR pic.twitter.com/4K52hBG8IP

— Ann Coulter (@AnnCoulter) March 23, 2018
But don't worry. GOP will fund loads of new bureaucrats w/ full govt benefits to run "treatment" programs. New govt programs always work, says the Dept of Education. https://t.co/eiPr4oM8EV

— Ann Coulter (@AnnCoulter) March 23, 2018
UPDATE – 1:47 p.m. EST: Trump decided to reluctantly approve the omnibus bill, and Coulter was not forgiving.
" I will never sign another bill like this again"

Yeah, because you'll be impeached.

— Ann Coulter (@AnnCoulter) March 23, 2018
[Image via screengrab]
— —
>> Follow Ken Meyer (@KenMeyer91) on Twitter
Have a tip we should know? tips@mediaite.com