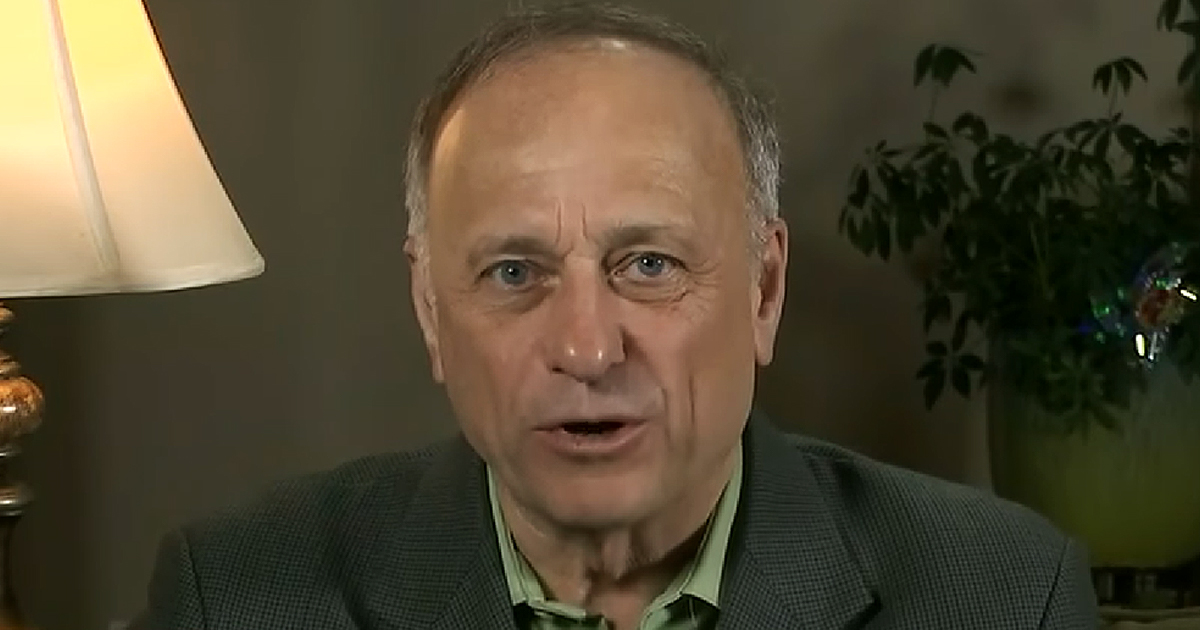 Rep. Steve King (R-IA), a man known for his incessant compulsion to say racist stuff, turned it up to 11 in an interview out Thursday in which he asked when white supremacy became "offensive."
In a New York Times profile detailing King's anti-immigration views, the congressman denied he's racist, but then…
"White nationalist, white supremacist, Western civilization — how did that language become offensive?" King said. "Why did I sit in classes teaching me about the merits of our history and our civilization?"
King also said, when looking at the diverse ethnic makeup of the new Democratic majority in the House: "You could look over there and think the Democratic Party is no country for white men."
Cool. Not much ambiguity there.
As the condemnations rolled in, some on Twitter began circulating an opinion piece by Ben Shapiro, editor of conservative website Daily Wire, who once defended King against charges of racism.
In Shapiro's piece — "Media Accuse Rep. Steve King (R-IA) Of Racism. They're Lying. Read His Actual Words." — the writer argued that King's comments that civilization cannot be restored "with somebody else's babies" are not racist.
Now, Shapiro has added an update to his piece, conceding that in light of the congressman's latest comments, his interpretation of the "somebody else's babies" remark was far too generous.
Here's the update, added at the top of the Daily Wire piece:
UPDATE

On January 10, 2019, Rep. Steve King (R-IA) reportedly stated, "White nationalist, white supremacist, Western civilization — how did that language become offensive?" In light of those statements, this article gave far too generous an interpretation of King's words. As I stated in the article, there were two ways to interpret his statements. His later open embrace of the terms "white nationalist" and "white supremacist" suggest that the first interpretation described below was not as implausible as it seemed at the time.
In a tweet, Shapiro wrote that King should be censured and face a primary challenge:
Congress ought to vote to censure him, and then he ought to be primaried ASAP. https://t.co/W2qRdWvAjj

— Ben Shapiro (@benshapiro) January 10, 2019
King was somehow reelected to Congress in the 2018 midterms, making this his ninth term representing the state of Iowa. His Republican colleagues have been adept at looking the other way when he makes comments about "diversity," but this latest remark might just be too explicit to ignore. It certainly was for Shapiro.
Have a tip we should know? tips@mediaite.com
Aidan McLaughlin - Editor in Chief