Breitbart.com's Dana Loesch: Romney 'Acting Outraged' Over Aborted Rev. Wright Attack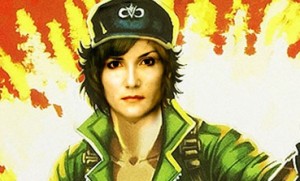 Big Journalism Editor in Chief Dana Loesch has been tweeting some astute analysis of Mitt Romney's response to the race baiting Joe Ricketts-commissioned attack strategy against President Obama, particularly that the candidate is "playing good cop to PACs bad cop,": and is "acting outraged" as part of that strategy.
Her analysis is so astute, in fact, that one liberal blogger thinks these revelations may have come from the horse's mouth.
St. Louis Activist at Charles Johnson's Little Green Footballs flags this series of Dana Loesch tweets, defending Romney's decision to repudiate the proposed attack:
Romney move also differentiates between him and PAC and Obama and PAC to which donated. Purposeful.

In the meantime, Romney knows surrogates will attack on Wright, and Obama looks bad for targeting Romney donors on official site.

Romney doesn't campaign like McCain. McCain was vanilla public and private. Were people sleeping during primaries?

This is Romney. He can campaign derrrrty. Hello, primaries? Acting outraged just follows plan.

Romney is playing good cop to PACs bad cop. Strategy that will give him an edge. Unconventional, frustrated at first glance.

(In the mix, she also calls Death Proof her 2nd favorite movie. I liked Planet Terror better)
LGF points out that there were several Breitbart.com editors in attendance at a supposedly secret blogger outreach meeting a few weeks ago, and wonders if Loesch's tweets are the fruits of that meeting:
Now, I'm tempted to dismiss this as another example of Breitbart.com editors beingcompletely unaware when everyone is laughing at them. But on the other hand, Breitbart representatives did recently participate in a secret meeting with the Romney campaign about campaign messaging. You'd think that if the Romney campaign wanted ridiculous race-baiting campaigns or birther conspiracy theories off the table, they could have made that clear.

Though it violates my general rule-of-thumb, if Breitbart.com editors are claiming that Romney is actually supporting their smear campaigns, I say we should believe them.
According to recollections from several sources who attended the meeting, the 2008 McCain campaign was a recurring topic, and bloggers who went into the meeting concerned that Romney would pull punches, the way they perceive McCain did, emerged from that meeting convinced that Romney would run an aggressive campaign, but an honorable one. Make of that what you will.
The fact is, these bloggers were suspicious of Romney, and he of them. Another attendee says that when he was asked if the campaign would provide leaks to bloggers instead of more mainstream outlets, Romney waffled.
Loesch, for her part, says her tweets were not the result of some inside information: (via email)
All of my Tweets are based purely on my own conjecture unless specified.

But you write the story you want to, I know you will.

By the way, make sure to note that I regularly analyze Obama's strategy which also must mean that I'm secretly working

with him and attend meetings, kind of like the conference calls MMfA regularly has with the WH. (note: Mediaite did cover that allegation)

But I'm sure that's not interesting enough for a story ;)
Since the blogger outreach meeting was off the record, Loesch wouldn't be able to reveal what was told to her by colleagues who were at the meeting even if she wanted to, but "All of my Tweets are based purely on my own conjecture unless specified" seems to pretty well cover it.
I'm not sure that it makes much of a difference, since what Loesch is saying rings just as true whether she got it from the Romney meeting or not. Loesch has been getting very defensive on Twitter (pretending that a meeting everyone knows about didn't happen is a lousy way to tamp down suspicion) about LGF's post, but what they're each saying isn't all that incompatible.
LGF is really only saying that Romney failed to make clear to the meeting's attendees that these kinds of attacks by others were unacceptable. If he had, LGF reasons, surely one of Loesch's colleagues in attendance would have corrected her tweets. It's also not a stretch to believe that Loesch's analysis might be colored by conversations with her colleagues who were at that meeting. But any way you slice it, if Romney can't even convince a longtime supporter like Dana Loesch, maybe he really does need some acting lessons.
Clarification: Dana Loesch is under the impression that this post was meant to imply that she was at the meeting herself, despite clear language to the contrary. To be clear, any references to Loesch gaining information from this meeting is in reference to her colleagues who were there. Dana Loesch was, in fact, not at that meeting, and I never suggested she was.
Have a tip we should know? tips@mediaite.com