Businessman Ends Golfers' Sponsorship Over Support for 'Radical' Ted Cruz, Glenn Beck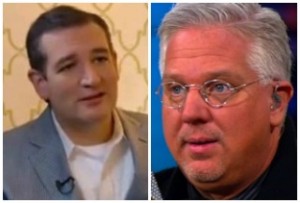 As the old saying goes, "you are judged by the company you keep," and one Virginia businessman has decided he cannot work with golfer Jeff Cochran because of laudatory remarks he made about Glenn Beck and Ted Cruz. In e-mails obtained by The Blaze, Brian McMahon offered Cochran a golfing sponsorship opportunity that was immediately rescinded as soon as McMahon found out where Cochran's politics lied.
McMahon reportedly asked Cochran during a dinner, "Would you be willing to give up our support to stand with that wackjob (Beck)?" Cochran said yes, and the very next day his agent received an e-mail cutting ties between them, and McMahon stated very bluntly the exact reason why.
"I have been very tolerant of his religious views and even supported his off course speaking. However, I just can't allow my company to be associated with these radical political views. The idea that Jeff would line up with the likes of Glenn Beck or Ted Cruz or any other individual interested in destroying America, just isn't something I can swallow."
After they complied with the request to send back promotional material, McMahon sent another e-mail taking some more potshots at Cochran, even laughing at the Bible verse Cochran references on all of his golf bags.
Tell Jeff if he ever decides to relinquish these childish and uneducated views, we might be willing to renew our relationship.
When The Blaze reached out to McMahon, he was equally blunt, referring to "Tea Baggers" and calling Beck himself a "lousy drunk who should be led to the nearest border, given a big toss and told to never return."
[h/t Raw Story]
[photo via screengrab]
— —
Follow Josh Feldman on Twitter: @feldmaniac
Have a tip we should know? [email protected]
Josh Feldman - Senior Editor