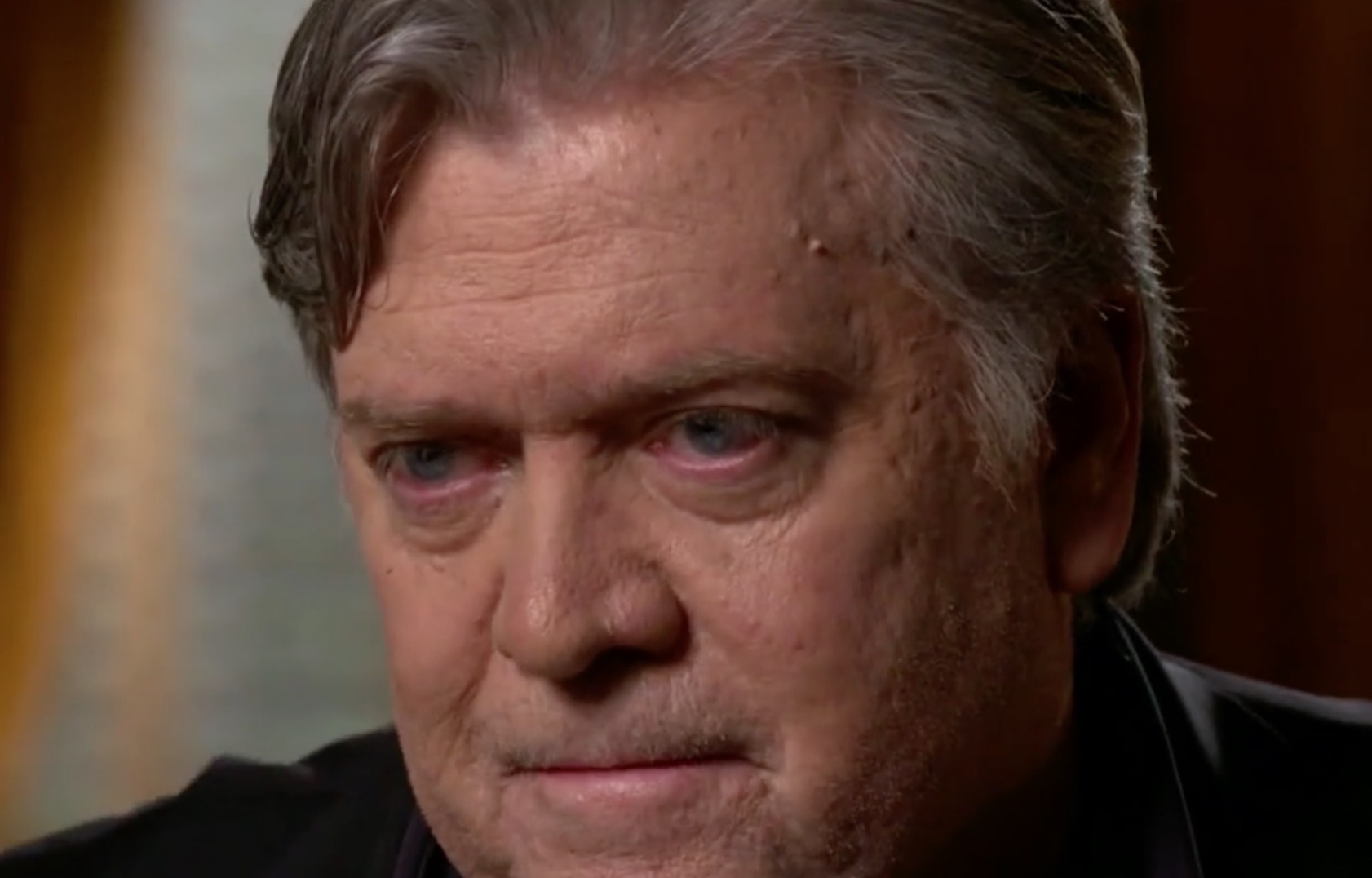 Bannon the Barbarian is barreling towards Berkeley.
The former White House chief strategist turned chairman of right-wing website Breitbart is scheduled to speak at "Free Speech Week" on September 27th at UC Berkeley, the site of more than a few Internet-shattering showdowns between conservative speakers and liberal college students.
If you're sick to your stomach, as I am, by the endless and ultimately useless brawling between these two camps, this news should come as an omen that the storm cycle is unlikely to pass anytime soon.
The path of destruction usually goes as follows: Controversial conservative gets booked to speak at a liberal college; No one plans to go or really cares until students at liberal college lose it; Chaotic protests ensue, a few campus Starbucks are trashed; Controversial conservative gets a lot of press, ends up selling a lot of books; Repeat.
Ground zero for clashes between right-wing pundits and the students that protest their campus talks has been UC Berkeley, thanks to a number of attempts to speak at the campus by professional troll Milo Yiannopoulos. The last time he tried to speak, rowdy protests sparked a campus-wide lockdown, replete with all the usual trappings: pepper spray, smoke bombs, bonfires and balaclava-clad teens.
The next battle in the war waged for futility is scheduled for the end of September, for an event dubbed "Free Speech Week" that will feature such brainless speakers as Yiannopoulos and his elder compatriot Ann Coulter.
And now Steve Bannon — who has embarked on a quixotic campaign to convince everyone he's more powerful outside the White House since getting dumped from his high-ranking gig just eight months into President Donald Trump's administration — is also set to speak at the event, organized by a conservative group called The Berkeley Patriot.
Per a press release, Bannon will deliver brief remarks on the last day of the weeklong hellfire event.
Read the full release here, and brace for the worst:
Oh man. Bannon to make an appearance at UC Berkeley "Free Speech Week" later this month pic.twitter.com/dvDIv6LdDP

— Gabby Morrongiello (@gabriellahope_) September 12, 2017
Have a tip we should know? [email protected]
Aidan McLaughlin - Editor in Chief