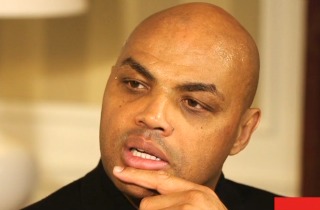 In an interview with ESPN's Mike & Mike, NBA hall of famer Charles Barkley said if he had to cast his 2016 presidential vote today, he'd vote for Republican Ohio Governor John Kasich.
When asked about politics, Barkley said he liked Donald Trump personally, but thought Hispanics were getting a "bad rap" from the candidate. "The Hispanics that I knew are awesome people, they do work that whites and blacks don't want to do when it's 120 degrees in Arizona."
Barkley said it was "disingenuous" for Trump to act as though Hispanics were more likely to commit crimes. "Do they have some bad apples? So do white and blacks," he said. "We all have some bad apples."
"99% of the time I vote Democrat, but there's not a Democrat in the race that I like, "Barkley said. "I would like to see [Massachusetts Senator] Elizabeth Warren or the mayor of San Antonio [Julian Castro], those are the only two Democrats that I would vote for."
"Right now, I like John Kasich, the governor of Ohio," he continued. "He's the only person that I'm really paying attention to right now, to be honest with you."
Barkley said that he's "really been considering looking at a Republican" and Kasich was who he had his eye on. "I haven't made a final decision…" he said. "But right now, If I had to vote today, I would probably vote for John Kasich — but I haven't made a decision."
Listen, via ESPN Radio.
[h/t Washington Examiner]
[Image via screengrab]
——
>>Follow Alex Griswold (@HashtagGriswold) on Twitter
Have a tip we should know? tips@mediaite.com