Charlie Sheen Is Using His New Spotlight To Help Haiti In Field Trip With Sean Penn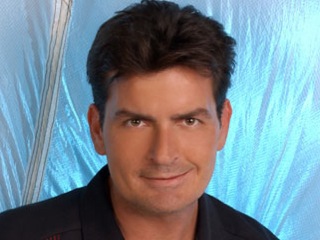 Despite having evaded being of any particular relevance in the past couple of decades, Charlie Sheen has somehow become the single most important person in the media. Whether he's "living a grandiose life" or having a breakdown or being so erratic he's creeping out other sitcom stars on Twitter, the media have embraced him with open arms (at the expense of, say, crises in Libya and Cote d'Ivoire). But Sheen knows that with great power comes great responsibility, and is taking his spotlight all the way to where people need it the most: Haiti.
In what is easily the single greatest PR move of this century so far (sorry Mark Zuckerberg), Sheen has announced to Access Hollywood that he and Hollywood Patron Saint of Haiti Sean Penn are planning to land on the half-island nation in the coming week to strike while the Sheen iron is hot. The point of the mission, as Sheen explained it, is that, while the cameras are on him, anyway, he may was well redirect them to something worth caring about:
"We're going to do a couple things first and then it looks like we're heading down [to Haiti]," Charlie told Billy and Kit of his plans to visit the earthquake-ravaged nation with the Oscar winning actor. "And I'm excited as hell because, you know, if I can bring the attention of the world down there, then clearly this tsunami keeps cresting."
How had no one in Hollywood thought up such a masterful stroke of genius before? Why did Paris Hilton never visit the Katrina-wrecked parts of Louisiana after her jail sentence, or someone like Rod Blagojevich not take a post-mistrial field trip to sub-Saharan Africa? And, mind you, Sheen is currently working without a publicist. With these skills, he could probably get a new job as someone else's PR rep. Meanwhile, it appears that Penn is happy to have a new partner in crime do-goodery, and that someone of Sheen's disposition is it:
"When you divorce the moral judgments, which I prefer to do, I see a guy who has a clearer view of the nature of the world around him than is sometimes comfortable to have," Sean reportedly told the mag of Charlie's recent behavior. "Those are the sort of people who have a tendency to find altered states.

"But [Charlie] is a very ironic character," Sean continued. "He's got pretension in the crosshairs of his wit. I think to a large degree he's saying, 'Guys, we're only going to be here once, so lighten the f*** up.'"
No word what the level of coverage of his trip will be, but we're going to estimate it being somewhere between the sort of attention given to President Obama and Sarah Palin.
[h/t Gawker]
Have a tip we should know? tips@mediaite.com