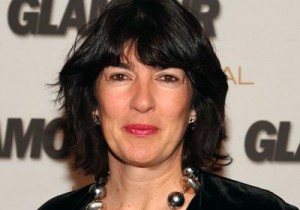 On Friday, the New York Post's Page Six column suggested that Christiane Amanpour was about to step down as host of This Week, and that ABC executives were "mulling over" who to replace her with. The column reported that Amanpour would return to CNN, the network she left to join ABC.
It was the last anyone heard of it until about 2:15 p.m. on Tuesday, when Brian Stelter of The New York Times tweeted:

RELATED: Christiane Amanpour Mocks Herman Cain In Hillary Clinton Interview From 'Beki-beki-beki-bekistan'
A minute later, Stelter said that the Tweet was meant to be sent as a private direct message. He then explained that he was following up on the Post story, and eventually said that the Accidental Tweet actually worked — "And now more sources are popping up," he wrote.
So we learned a few things from this:
1. Amanpour is likely on her way back to CNN.
2. Stelter should be applauded for checking with multiple sources on stories before floating out would-be rumors (NOTE: This should, in no way, imply that the Post simply floated a rumor, as they obviously broke the story days ago and had sourced it out, as well. It's simply meant to point out that the tweet revealed Stelter's methods of reporting).
3. A new way to get sources to pop up for stories in the future might be to "accidentally" tweet out a DM and see what comes back to you.
With the overflow of tweets he received, Stelter had a story up about an hour later, citing two sources that confirmed the rumor:
Ms. Amanpour, a longtime international correspondent for CNN, joined ABC about a year and a half ago to anchor "This Week." There, she replaced George Stephanopoulos, who had moved to the network's weekday morning program "Good Morning America."
An ABC spokesman had no comment on Stelter's column. If any comments come from their camp, we will update the story.
Have a tip we should know? tips@mediaite.com