CNN President Jeff Zucker Could Reportedly Be 'Neutralized' as Part of AT&T-Time Warner Merger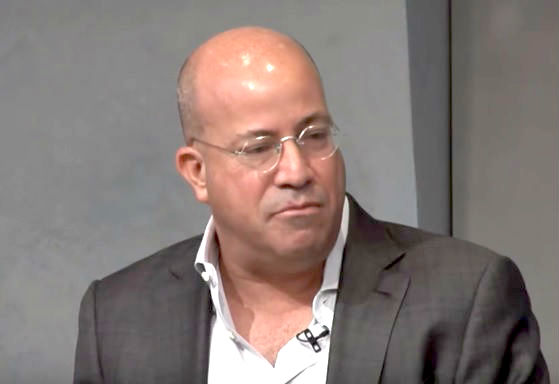 According to a report by the New York Post, CNN President Jeff Zucker faces an "uncertain future" if AT&T's acquisition of Time Warner, CNN's parent company, is approved by the Justice Department this summer. As the Post noted, AT&T could be looking to "neutralize" Zucker after the purchase. And it seems to be due to the recent controversies the network has seen.
From the article:
The telco has decided to make the move after CNN has come under fire in recent weeks for highly publicized missteps — including botched reports tied to the federal probe of possible collusion between President Trump's campaign and Russia, according to three sources familiar with the thinking of AT&T brass.

The missteps — which also include a profane anti-Trump tweet by Reza Aslan, a CNN host — have made CNN too polarizing an asset for execs at the blue chip telecom giant, a source said.
While being terminated is a possibility, per the Post's sources, other options could be that Zucker is given an executive position with no real power over the network or CNN is just sold outright. It was also noted that Zucker could just walk away after cashing in his Time Warner stock
AT&T provided the following statement to the Post when asked about Zucker's future:
"We value all of Time Warner's assets and strongly believe that the combination of our two companies will help ignite a new wave of innovation in media and entertainment."
After the Post's report came out, a network spokesperson told The Wrap that Zucker was "absolutely not" in danger of being canned.
This story comes out shortly after the Post reported that CNN quickly retracted the Russia probe story about Anthony Scaramucci because it faced a $100 million lawsuit if it stayed up.
[image via screengrab]
—
Follow Justin Baragona on Twitter: @justinbaragona
Have a tip we should know? tips@mediaite.com