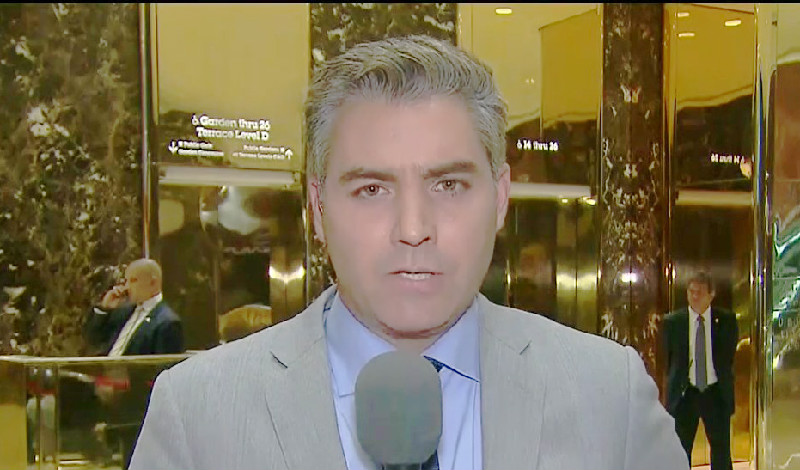 CNN has announced a shake-up of their journalism teams throughout Washington, and one of the most prominent changes is that Jim Acosta has just become the network's chief White House correspondent. CNN has also confirmed that Pamela Brown will join the White House beat while Sara Murray takes her place covering the Justice Department.
Acosta has, during this administration, been a prominent member of the White House press pool, and his tough questions for Sarah Huckabee Sanders have led to many sparring matches and newsworthy moments.
Since Acosta's acerbic style of journalism arouses passion from both sides of the political aisle, it's quite possible that this development will spice things up a bit in future White House press events.
Read the full CNN statement here:
CNN ANNOUNCES NEW WASHINGTON CORRESPONDENT ASSIGNMENTS

JIM ACOSTA PROMOTED TO CHIEF WHITE HOUSE CORRESPONDENT

Washington, D.C.—Jan. 9– CNN has announced a number of new assignments for its White House and Washington-based correspondents, timed to the start of President Trump's second year in office.

Jim Acosta has been named CNN's chief White House correspondent. Acosta has covered the Obama and Trump White Houses for CNN since 2013.

Pamela Brown will move from the Justice Department to the White House beat, joining Jeff Zeleny as CNN senior White House correspondents. Abby Phillip and Boris Sanchez will continue as White House correspondents alongside White House reporter Kaitlan Collins.

These six reporters will work in conjunction with CNN's extensive team of digital White House reporters.

After three years on the Trump beat, Sara Murray will join CNN's Justice Department team, principally covering the Russia investigation. Senior Washington correspondent Joe Johns will move from the White House team to cover the upcoming midterm elections and national politics.

The moves are all effective Monday, January 15th.
[Image via screengrab]
— —
>> Follow Ken Meyer (@KenMeyer91) on Twitter
Have a tip we should know? tips@mediaite.com