Compensating? Apparently Trump Needed Bigger Salt and Pepper Shakers Than Everyone Else at WH Lunch
First, there was the extra ice cream scoop — President Donald Trump gets two, the rest of the White House staff receives just one.
Now, Mediaite has unearthed another White House food-related scandal, as it appears the president has specific salt and pepper needs. A recent lunch event with the Emir of Kuwait revealed Trump gets the big shakers, while the rest of the table only gets little itsy, bitsy ones.
Below are images comparing Trump's shakers and the rest of the table's, including the Emir of Kuwait's: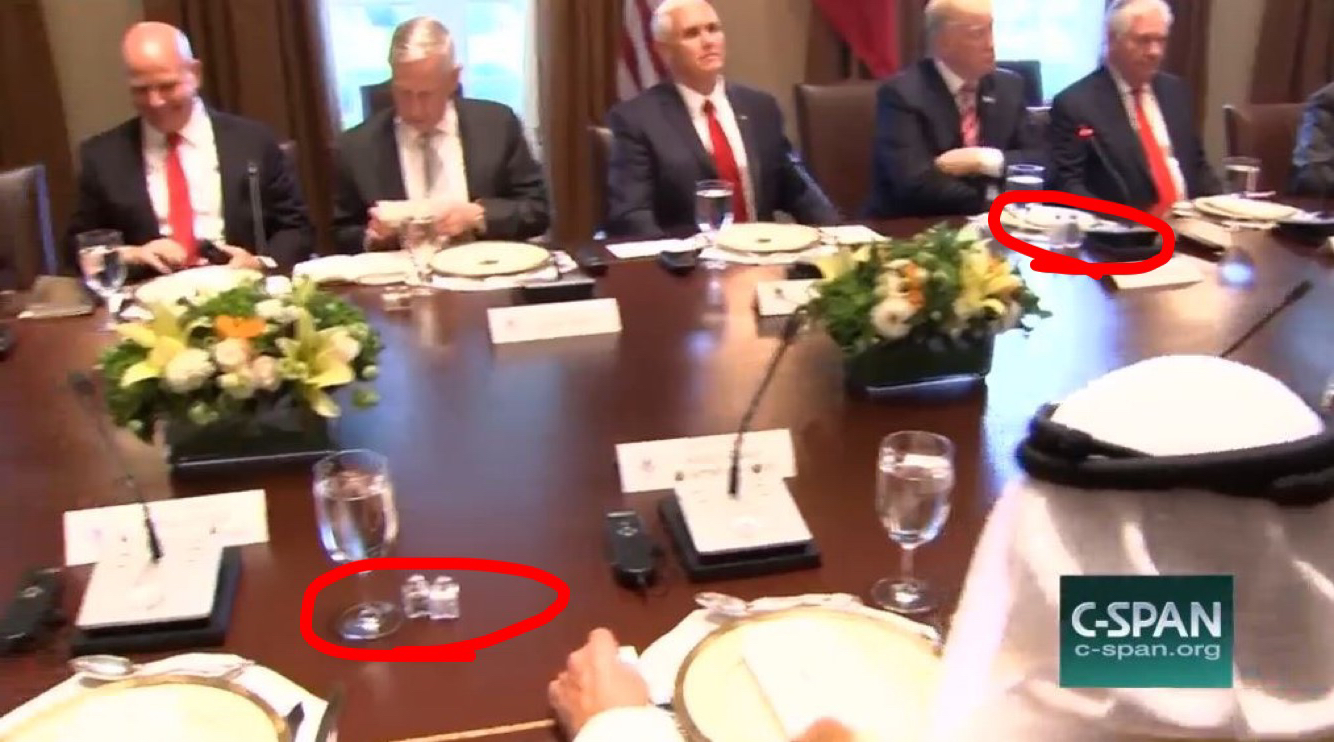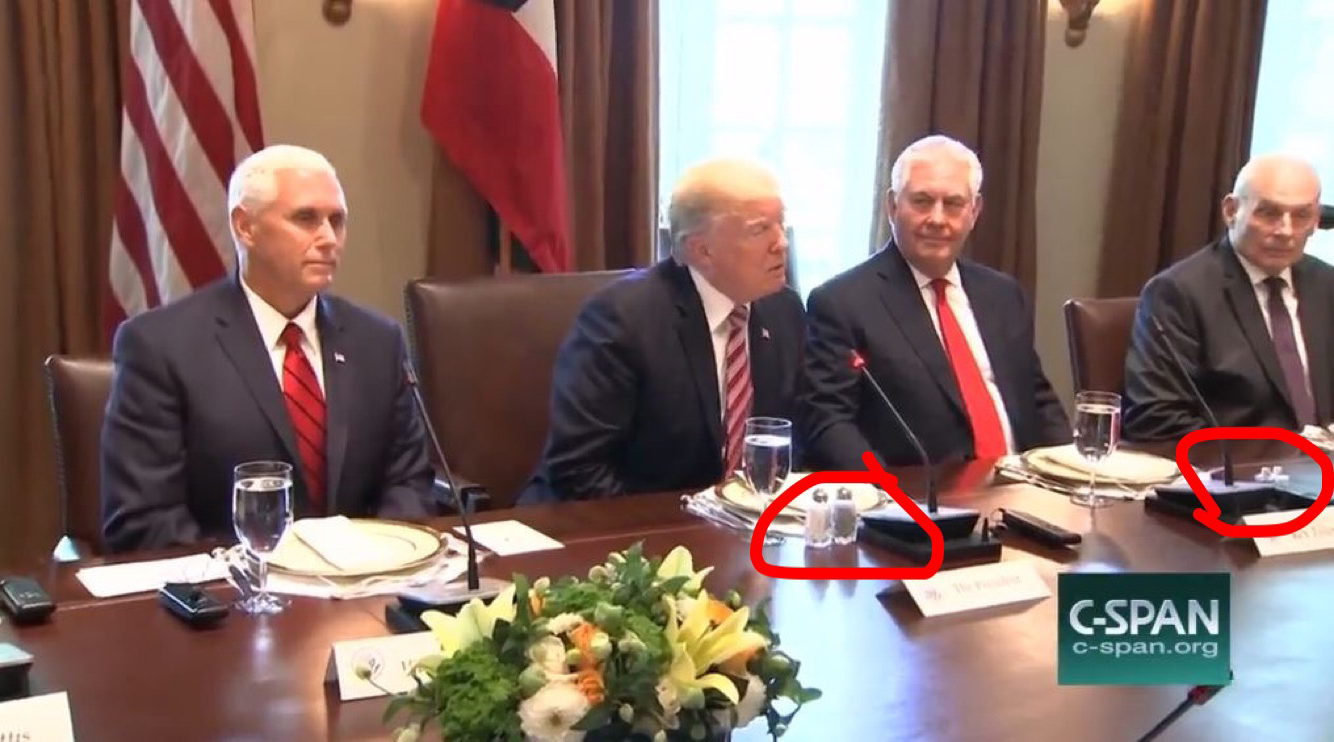 A power move? Or maybe Trump's extra-large perforated containers reveal a psychological need for compensation in other areas?
This is not the only relatively mammoth salt shaker in the Trump world either. Politico's Ian Kullgren had previously likened the massive sprinkling devices in one of Trump's hotels to "gas canisters."
The Trump Hotel also has butter on a chilled stone and a salt shaker the size of a small gas canister. pic.twitter.com/mzmFxLqZHz

— Ian Kullgren (@IanKullgren) October 7, 2016
The president's salt and pepper demands have been on display before.
While on a flight during campaign season, Trump devoured Kentucky Fried Chicken — a greasy meal that certainly does not need more salt. Any fear of high blood pressure did not impede our president however, as he proudly displayed salt and pepper shakers in the photo he posted for Twitter.
Great afternoon in Ohio & a great evening in Pennsylvania – departing now. See you tomorrow Virginia! pic.twitter.com/jQTQYBFpdb

— Donald J. Trump (@realDonaldTrump) August 2, 2016
On the other hand, the always more conservative Vice President Mike Pence seemed to be satisfied with the seasoning level of the colonel's fried chicken, as his KFC photo is shaker-less.
Shoutout to @realDonaldTrump. My mom and I also enjoy @KFC on the plane. #TrumpPence16 pic.twitter.com/9m03FHDR2D

— Mike Pence (@mike_pence) August 22, 2016
Perhaps Pence's strict decision to abstain from dining with women aside from his wife played a role in removing the Morton salt girl from the table.
Watch the clip above via CSPAN, and keep your eyes on the shaker sizes.
[image via screengrab]
Have a tip we should know? [email protected]