Conspiracy Theorist in Chief: Trump Asks 'Who Alerted CNN' to Roger Stone Arrest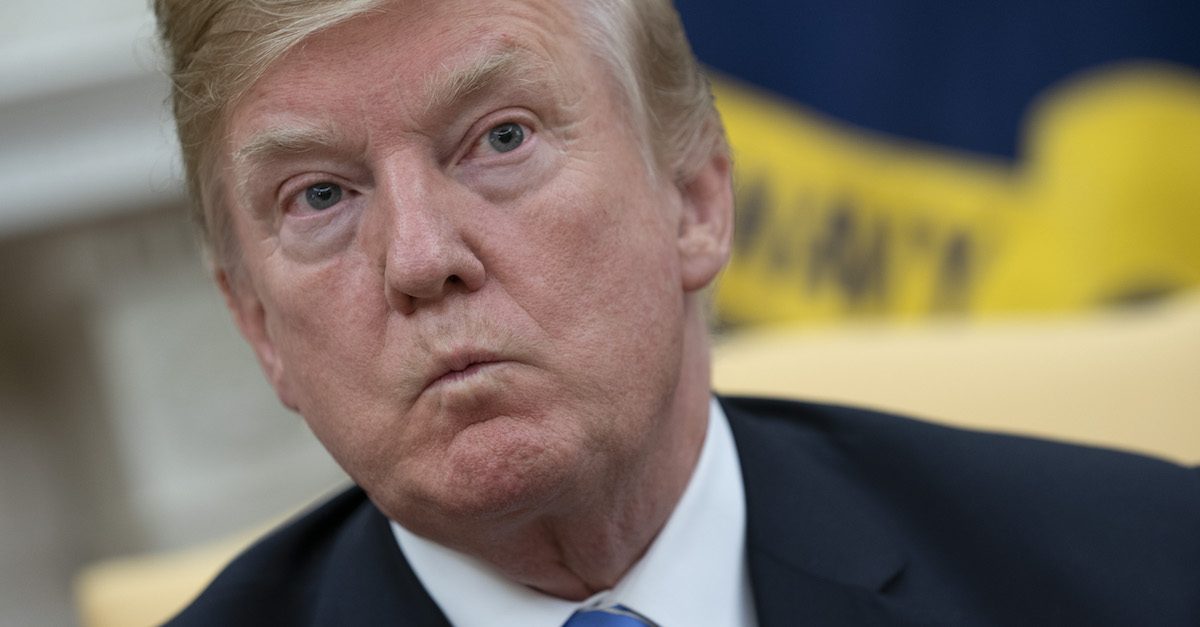 President Donald Trump is commenting on the news of Friday morning's arrest of his former confidant Roger Stone in a tweet — questioning how a CNN team was waiting outside Stone's South Florida home.
Two of the three major cable news networks have been in nearly wall-to-wall coverage mode — following the latest arrest of a Trump-connected figure, and even Fox News has broken from their standard MAGA hat panel discussions to report on the unsealed indictment released by the office of Special Counsel Robert Mueller.
Trump tweeted:
Greatest Witch Hunt in the History of our Country! NO COLLUSION! Border Coyotes, Drug Dealers and Human Traffickers are treated better. Who alerted CNN to be there?

— Donald J. Trump (@realDonaldTrump) January 25, 2019
Calling the Mueller investigation a "witch hunt" is nothing new, nor is Trump's promotion of what he believes to be the result of what he sees as inadequate border security. His inclusion of "who alerted CNN to be there" is taken straight from conspiracy website InfoWars, which is a specious claim put forth without evidence.
The claim made by Paul Joseph Watson of InfoWars is based on an admission by CNN producer David Shortell that he was "waiting" outside Roger Stone's house at 5 a.m., an hour before FBI agents and police arrived to arrest the former Donald Trump associate.
As Mediaite's Julio Rosas explained, however, Shortell provided a solid explanation for why he was there.
"The whole Russia team thought, maybe something was happening. There was unusual grand jury activity in Washington, D.C. yesterday. Robert Mueller's grand jury typically meets on Friday, yesterday, a Thursday, there was grand jury activity," Shortell said.
"We also had some other signs that maybe something was going on this angle, the Roger Stone angle. So we showed up at his house this morning, we were the only ones there, and lo and behold the FBI agents did come and arrest him," he added.
Some competitive cable news outlets have suggested something nefarious, as though the Mueller office (known for never leaking) was somehow in cahoots with CNN. The far more likely explanation is that Shortell simply did his job: old school gumshoe reporting.
(Photo by Chris Kleponis-Pool/Getty Images)
Have a tip we should know? tips@mediaite.com