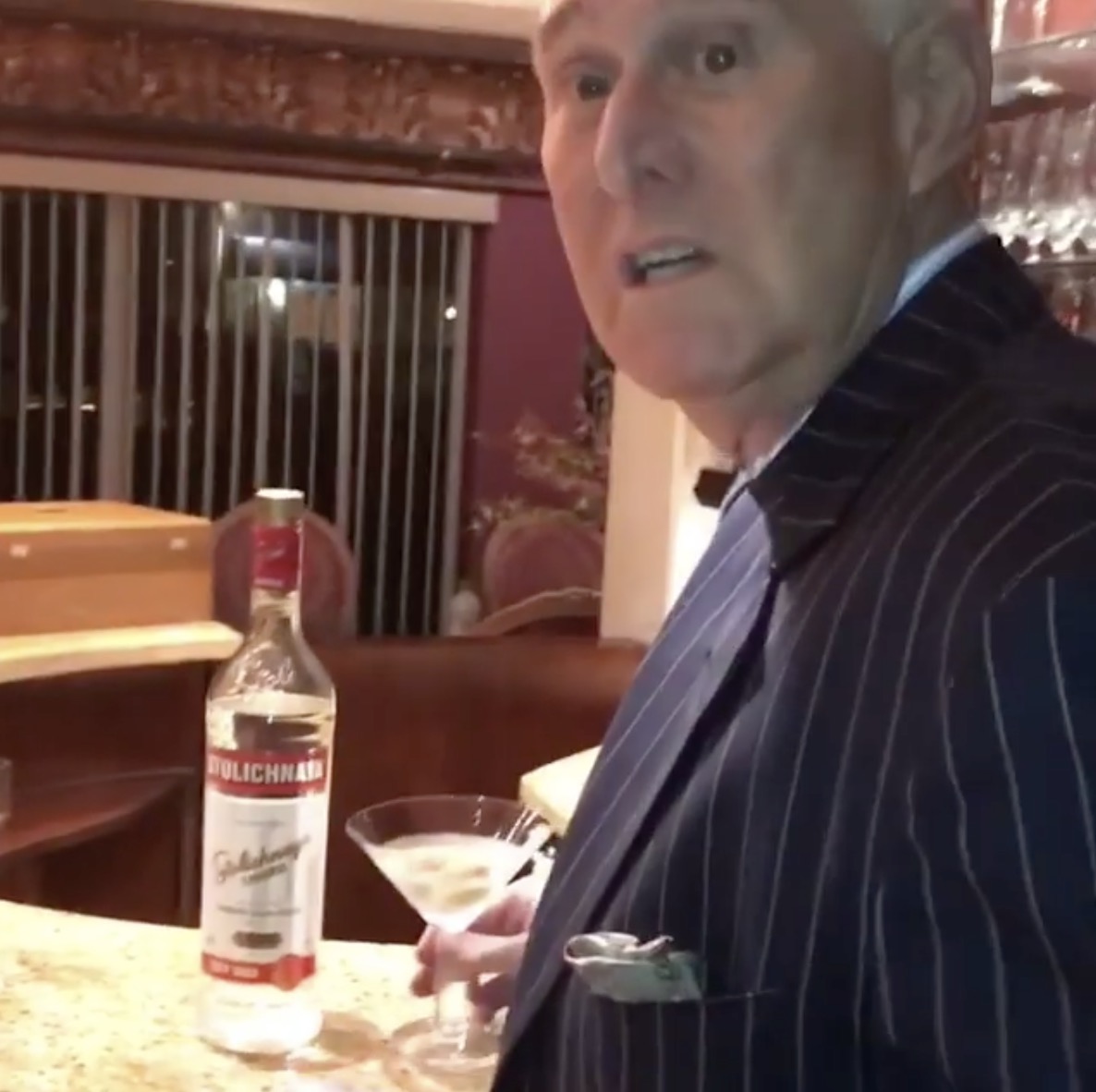 In the aftermath of Roger Stone's indictment early Friday morning, an old Instagram video has resurfaced in which Stone sarcastically challenged Special Counsel Robert Mueller to arrest him for drinking Russian vodka.
"Oh my god I'm busted drinking Russian vodka!" says Stone in a shocked tone, as he's tapped on the shoulder, Stoli martini in hand. "Mueller… arrest me, libtards." The video, which Stone posted to his Instagram page back in February 2018, shows him holding out his wrists for Meuller to presumably handcuff.
A caption reads, "Roger Stone caught colluding with Russian vodka."
Stone's intended joke has now become a reality, as he was arrested by the FBI early Friday morning on counts of false statements, obstruction, and witness tampering in relation to Mueller's ongoing Russia investigation.
Have a tip we should know? [email protected]