Curt Schilling Disinvites Paul Nehlen From Radio Show: 'No Positive Benefit To Giving You Air Time'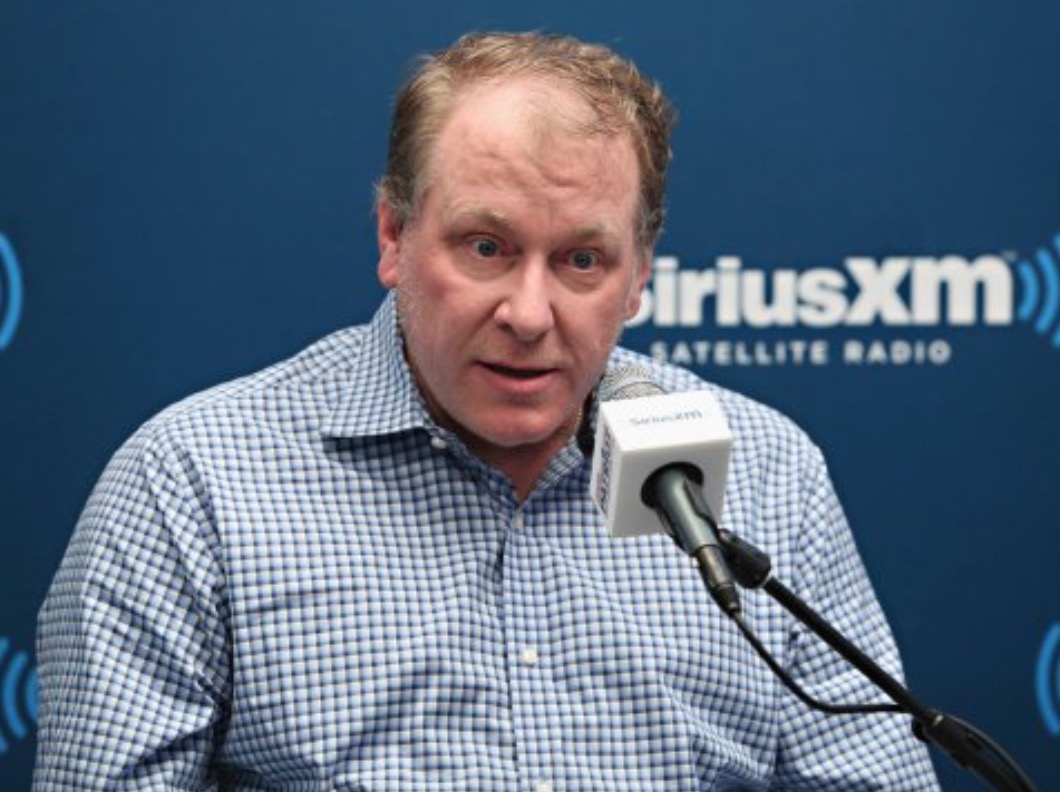 It's a reversal.
Former baseball All-Star-turned-Breitbart radio host Curt Schilling has announced that Paul Nehlen will no longer be making a re-appearance on his program.
Schilling invited Nehlen onto his show yesterday, which comes after Breitbart declared the latter "dead to us" for his overt embrace of white nationalism. Shortly after Schilling made his announcement, he sparred with several people online after they tried to point out how and why Breitbart distanced itself from the fringe congressional candidate.
Here's an example:
See this is why you're an idiot, and I'm not. You read and determine because people who've lied to you, you believe. I'll ask him directly, every single question I can, and listeners can come up with to determine what is true/bullshit

— Curt Schilling (@gehrig38) December 29, 2017
However, Schilling is singing a different tune now:
@pnehlen Spent better part of last night/today catching up on your post-interview antics. Can't give a platform to a man that is A) So ignorant as to be in need of help and/or B) A fascist making no attempt to cover up his beliefs. No positive benefit to giving you air time

— Curt Schilling (@gehrig38) December 30, 2017
After that announcement, Schilling engaged with several Twitter users as he explained his decision:
Censored? Please. What he's done the past few weeks has been an effort to associate himself with folks who are racist, anti-semitic and just overall scum. I'm not a fan of any of that crap. No sense giving a platform to 'rationalize' the ideology

— Curt Schilling (@gehrig38) December 30, 2017
Win favor? You clearly don't know me. Nothing more than not giving a guy a platform to rationalize the idiocy that followed my offering support and a platform. He's doing the exact thing he professes to be pissed at. That's as liberal as anything alive.

— Curt Schilling (@gehrig38) December 30, 2017
His social media crap is its own attack. Again, he's either ignorant, WILLFULLY ignorant and/or someone creating an opposition party comprised of the very ideology he purports to hate.

— Curt Schilling (@gehrig38) December 30, 2017
And here's what Schilling had to say about previously supporting Nehlen and offering him a platform.
I've had him on twice, supported him too. The stuff since then will destroy any chance he has of winning, and he has, imo, made a concerted effort to tie himself to groups that ARE racist and anti-semitic. I don't need him on the show to know what he did or said.

— Curt Schilling (@gehrig38) December 30, 2017
Nehlen previously contributed on Breitbart, he made a number of appearances on their radio programs, and he recently appeared alongside Steve Bannon to support Roy Moore's failed senate campaign.
[Image via screengrab]
— —
>> Follow Ken Meyer (@KenMeyer91) on Twitter
Have a tip we should know? tips@mediaite.com