DC's Legends of Tomorrow Introduces New Muslim Character in Response to President Trump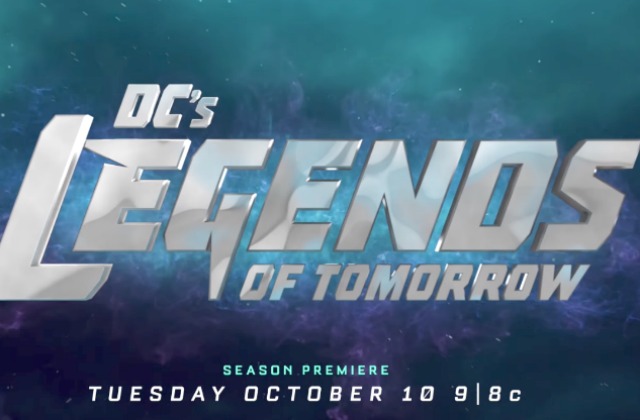 The superhero TV series DC's Legends of Tomorrow is introducing a new Muslim character in response to the "Islamophobia" allegedly represented by President Donald Trump.
Actress Tala Ashe will be taking on the role of Zari Adrianna Tomaz, as a character also known as "Isis" from the original 1970's Saturday morning TV series.
"You might have heard there was this election," executive producer Marc Guggenheim said during the Television Critics Association press tour this week. "Not to get political, but something that we all gravitated toward in the writers room was making this character Muslim."
Ashe welcomed the opportunity to portray the Muslim character and praised the show's diversity that she says "represent[s] America today."
"Representation is a really powerful thing," Ashe said, according to Variety. "When I was growing up watching television, I didn't see anyone who looked like me. When I think of the kid version of myself, I think it broadens your perspective. What I think is so lovely about this show is that the Legends are this tapestry that represent America today."
According to Variety, Guggenheim said that although the show's writers would prefer to not identify a character by their race, religion, or sexual orientation, he drew upon what he's learned from his sister-in-law in coming up with the character.
"She was talking about how difficult it is to be a Muslim-American in the current political climate," said Guggenheim of a Muslim family member. "Having a character who's a computer hacker and is from the future but also happens to be Muslim, it's a nice, important aspect of her character."
The original Isis was not a Muslim character but a woman who discovered a magical ancient amulet that allowed her to transform into the Egyptian goddess Isis. The original incarnation of Isis did not emphasize the characters religion or ethnicity, according to Ian Miles Cheong in The Daily Caller.
In addition to better representing the Muslim community, Guggenheim said they wanted to address the shortage of female characters as well.
"There weren't enough women, quite frankly," he said. "It's something we were looking to address."
[image via screengrab]
Have a tip we should know? tips@mediaite.com