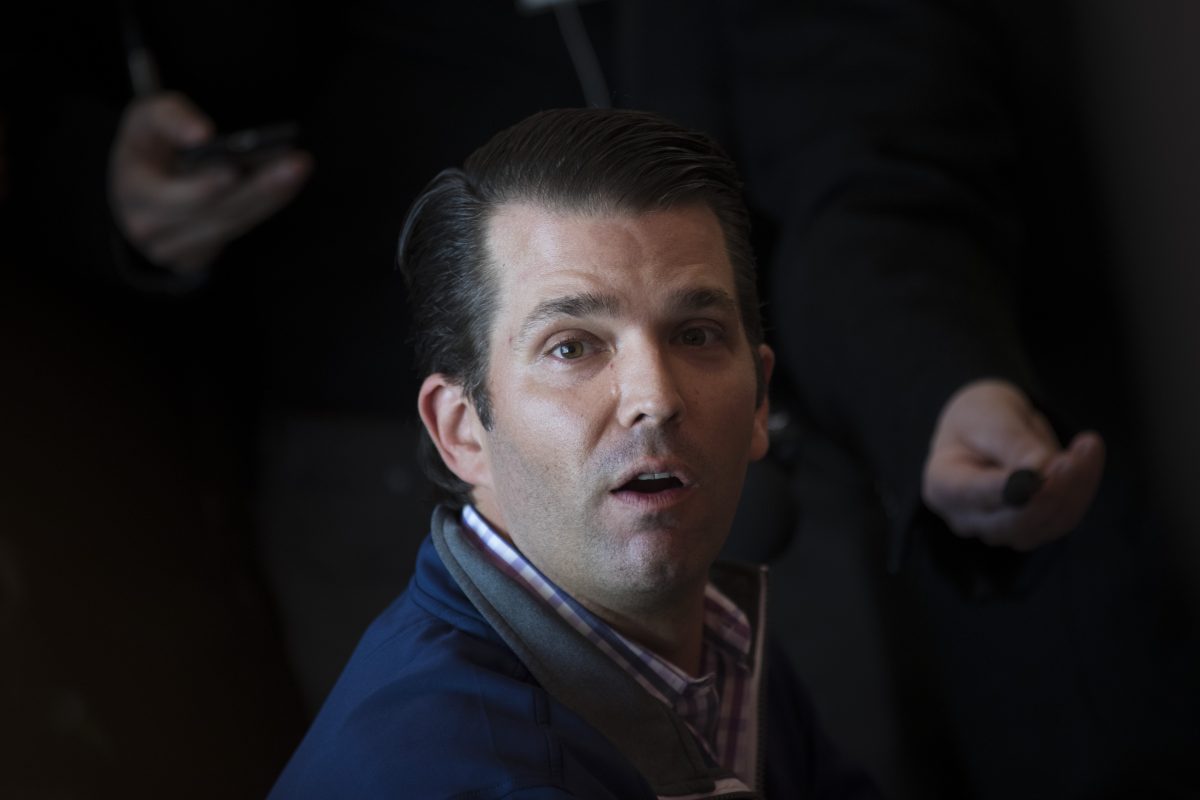 As the new GQ profile of Donald Trump Jr. detailed, the president's eldest son went from apolitical business executive in 2015 to hyperactive right wing troll by 2018, the second year of the Trump presidency.
And flirting with the MAGA crowd on Twitter brings you close to some pretty unsavory characters, including Jack Posobiec, the alt-right personality famous for pushing the Pizzagate conspiracy.
On Thursday, Don Jr. retweeted Posobiec's commentary on actor Peter Fonda, who the Pizzagater accused of threatening to rape Barron Trump, Don Jr.'s step-brother.
No They Don't. Unlike what happened to @therealroseanne, @iamfonda wont face any consequences & of course @sonyclassics will still release his movie as planned. If you needed more verification of the double standard here's the perfect example. RT & let them know your thoughts https://t.co/BlY9Cr9tF8

— Donald Trump Jr. (@DonaldJTrumpJr) June 21, 2018
Don Jr. added his own tweet to Posobiec's, calling out Sony for continuing to work with Fonda.
Despite the nod from from Don Jr., Posobiec remains a controversial figure for conservatives.
He rose to prominence pushing the absurd PizzaGate conspiracy, which held that Hillary Clinton was running a child sex trafficking ring out of a pizza restaurant in D.C. After a man shot up the restaurant with an assault rifle — and said he was inspired by reading about the conspiracy online — Posobiec falsely denied he had ever pushed the theory.
Posobiec also reportedly brought a "RAPE MELANIA" sign to an anti-Trump rally in 2016 in an effort to smear protestors, according to Buzzfeed News.
[Photo by Drew Angerer/Getty Images]
Have a tip we should know? tips@mediaite.com
Aidan McLaughlin - Editor in Chief