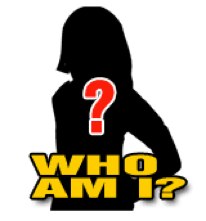 This morning, we told you about Ellie Light — the fake or maybe-not-fake woman (or man or group?) who had an identical Letter to the Editor published in nearly 50 newspapers around the United States in defense of President Obama. Some conservatives hate her and think it's representative of the Democrats feigning grassroots support, while everyone else is just lost! The Cleveland Plain Dealer, who originally had the story, thought they figured it out — then, Gawker did. We're still confused.
The Dealer said that Ellie Light is a nurse from California named Barbara Brooks. Now, their findings include an update at the top stating, "A woman claiming to be Barbara Brooks has now contacted the Plain Dealer and said she is not the letter writer; she claims her ex-husband is running a spoof." Wait, what?
According to Gawker, Brooks' ex-husband is Winston Steward:
"I'm not Ellie Light," she told us. "My husband is. I never told anybody that I was Ellie Light. Winston wrote every single letter. He's been doing it since he saw that the Gulf War was being fought under false pretenses. I told him from the beginning that he shouldn't write letters under phony names, but he wanted to get them out there."
…
"That wasn't me," she says. "I don't know how they got that. Maybe my husband was impersonating me." As evidence, she cites this clip of her husband calling into Michael Smerconish's radio show to claim responsibility for the letters. Steward called in and spoke in his regular voice, and neither Smerconish nor any other listener apparently caught on to the fact that he was a man. If he can pretend to be a woman on the radio without really trying, Brooks says, maybe he talked to the Plain Dealer's reporter, too.
Now, copycats are coming out of the woodwork to claim they're Ellie Light. And yet, we're still confused how one letter can get picked up by so many unconnected newspapers. It's quite an impressive feat and a question falling by the wayside! No matter who "she" is, what is this magical power she has over editors? Maybe a newspaper should just hire her to write op-ed columns.
Oh, and "I broke the dam!":


(photo)
Have a tip we should know? tips@mediaite.com