Exclusive: OANN CEO Tells Mediaite Why He Pulled Lucrative Offer to Bill O'Reilly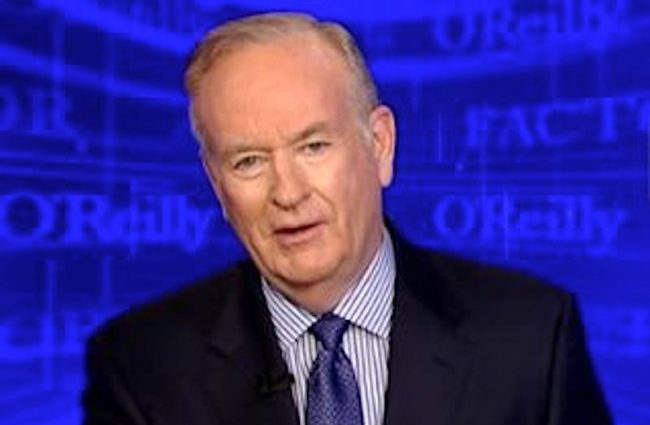 This afternoon, One America News CEO Robert Herring took to Twitter to publicly announce that his network had pulled a very substantial offer to former Fox News host Bill O'Reilly that potentially could have paid him more than what he was making at his old network.
We are pulling offer to @billoreilly, it could have paid him more than he made at Fox. We wish him luck. #OANN

— Robert Herring (@RobHerring) June 20, 2017
Mediaite reached out to Herring following his tweet and he confirmed the details, stating that they decided they were "ready to move on" after both O'Reilly and his agent failed to get back to him. This followed direct discussions between the network and O'Reilly about O'Reilly joining OANN. Per Herring, the offer to O'Reilly "would have been very good" and possibly more than what he made at FNC, just as his tweet said. (It had been reported that O'Reilly's contract paid him $25 million a year when he parted ways with Fox News.)
Herring went on to explain that they "wanted to move on" after the lack of contact with O'Reilly's team, as OANN is still eager to launch a third talk show. News of O'Reilly assembling his own production team (first reported by Mediaite) and robust launching of original video on BillOReilly.com appears to have hastened the OANN CEO's decision.
Over the past few weeks, there has been speculation about a new conservative network that would compete with Fox News. Mediaite exclusively reported on advanced talks with various talent and an active effort to lure Sean Hannity from FNC. Herring revealed that while he had discussions with current talent at Fox News, no specific offers or negotiations had yet occurred, wanting to wait for O'Reilly. Now that they've moved on from O'Reilly, it appears that these plans may have changed.
When asked if he sees an opportunity to compete directly with Fox News as the channel has experienced quite a bit of transition in recent months, Herring wasn't quite ready to go that far. He did note, however, that he sees "opportunities for a good news channel," adding "everybody's competition in the news business."
Mediaite has reached out to Bill O'Reilly's representation but we have not heard back.
[image via OANN/screengrab]
—
Follow Justin Baragona on Twitter: @justinbaragona
Have a tip we should know? [email protected]