FBI Agent Resigns With Op-Ed: 'Political Attacks on Bureau' Could 'Destroy the Institution'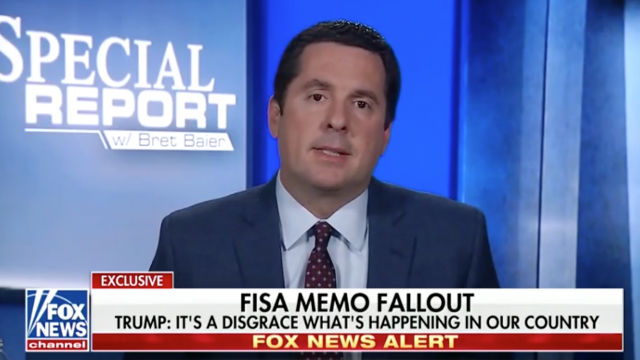 An FBI agent penned an op-ed in the New York Times explaining his decision to hand in his badge and resign from the FBI, claiming "the attacks by powerful people" on the bureau "could destroy the institution."
Josh Campbell, a former special agent, counterterrorism investigator and special assistant to former FBI director James Comey, first notes that receiving his badge was one "of the greatest honors of my life."
"After more than a decade of service," Campbell writes, "I am reluctantly turning in my badge and leaving an organization I love."
"Why? So I can join the growing chorus of people who believe that the relentless attacks on the bureau undermine not just America's premier law enforcement agency but also the nation's security. My resignation is painful, but the alternative of remaining quiet while the bureau is tarnished for political gain is impossible."
Campbell's resignation comes as President Donald Trump's administration, his media allies, and Republicans in Congress ramp up their attacks on the U.S. intelligence communities.
Yesterday's declassification and release of the Nunes memo, which was hyped-up to include earth-shattering revelations of corruption at the highest levels of the FBI — despite protests from the FBI and DOJ — presented yet a further fissure in the bruised relationship between the White House and its intelligence community.
In response to the controversy surrounding two FBI agents who were booted from the Russia investigation after exchanging anti-Trump texts, Campbell explains that "watchdogs ensure that personal opinions regarding politics, causes and candidates do not affect investigations."
"While it would be disingenuous to claim that those two are not at least guilty of exercising incredibly poor judgment, it would be equally disingenuous for anyone who really knows the modern-day bureau to insinuate that the organization is plotting from within," he continues.
"These political attacks on the bureau must stop," Campbell concludes. "If those critics of the agency persuade the public that the F.B.I. cannot be trusted, they will also have succeeded in making our nation less safe."
Read the full op-ed here.
[image via screengrab]
—
Follow Aidan McLaughlin (@aidnmclaughlin) on Twitter
Have a tip we should know? tips@mediaite.com
Aidan McLaughlin - Editor in Chief