FBI Reportedly Found Evidence Tying Obama Admin's Uranium Deal With Russia, to Clinton Foundation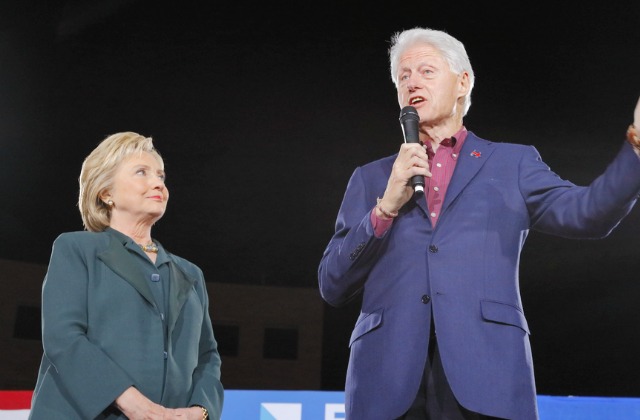 A new report from The Hill suggests that the FBI gathered evidence of possible illegal activity surrounding the Obama administration's 2010 uranium deal with Russia.
With the help of an informant in Russia, the FBI has gathered documents, emails, financial records, and eyewitness accounts that officials in the Russian nuclear industry were involved in "bribery, kickbacks, extortion, and money laundering" in hopes to strengthen Vladimir Putin's atomic energy business in the U.S.
The report also claims that the Clinton Foundation financially benefited from these Russian nuclear industry officials while Hillary Clinton served as Secretary of State.
Per The Hill:
They also obtained an eyewitness account — backed by documents — indicating Russian nuclear officials had routed millions of dollars to the U.S. designed to benefit former President Bill Clinton's charitable foundation during the time Secretary of State Hillary Clinton served on a government body that provided a favorable decision to Moscow, sources told The Hill.
President Obama's Department of Justice began investigating these Russian officials back in 2010 and carried on with its investigation for four years without informing Congress or the general public. Despite the ongoing investigation, the administration proceeded with the deal, giving Moscow 20% of America's uranium, which was approved by the Committee on Foreign Investment in the United States.
During the 2016 election, then-candidate Donald Trump and his supporters pointed to this deal as proof Secretary Clinton committed pay-for-play while she served at the State Department. A spokesman for Clinton said she herself had nothing to do with the deal and that the State Department official who did handle it said she "never intervened … on any [Committee on Foreign Investment in the United States] matter."
Have a tip we should know? tips@mediaite.com