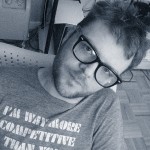 Rex Sorgatz is Mediaite's site designer and an occasional columnist. This list originally appeared at Fimoculous.com.
While compiling this list, I asked a few people a dumb question: What was the biggest online event of the year?
Random answers included Oprah joining Twitter, Michael Jackson's death breaking on TMZ, and Susan Boyle coming and going. Someone even tried to argue that a writer who detailed his firing from The New Yorker on Twitter was momentous. Sigh.
But frankly, I've got nothing better. So try this out: Matt Haughey selling PVR Blog on eBay for $12k was the most emblematic online event of 2009. Why? Because the amount seems both ridiculously high and preposterously low at the same time. It proved that if there was ever a time when you couldn't tell what the fuck something was worth, this was it.
With Kim Kardashian making $10k per tweet, even internet fame seemed synchronously bankrupt and filthy rich. Or as someone else asked, how didn't we notice that Perez Hilton had accidentally become more famous than his namesake Paris? And how is it possible that more people are reading Reblogging Julia than Julia herself?
So it's time to stop being wishy-washy about our value assessments. A few years ago, someone convinced me to drop the title "Best Blogs" from this annual list and change it to "Most Notable" blogs of the year. It made sense at the time, when the medium was still figuring itself out: chiefs were being chosen, voice still being refined. But as I began to assemble this year's list, it became clear that, no, these blogs actually were my favorites, not merely the most interesting.
So here they are, the 30 Best Blogs of 2009:
[Previous years: 2002 | 2003 | 2004 | 2006 | 2007 | 2008.]
Special thanks to these exceptionally nice people for contributing ideas to this list: Caroline McCarthy, Joanne McNeil, Melissa Maerz, Chuck Klosterman, Soraya Darabi, Mat Honan, Katie Baker, Erin Carlson, Noah Brier, Jason Kottke, Taylor Carik, Nick Douglas, Lockhart Steele, Matt Thompson, Anastasia Friscia, and Kelly Reeves.
Have a tip we should know? tips@mediaite.com