Former Ben Carson Advisor: Obama Made Similar Slavery Remarks and 'There Was No Backlash'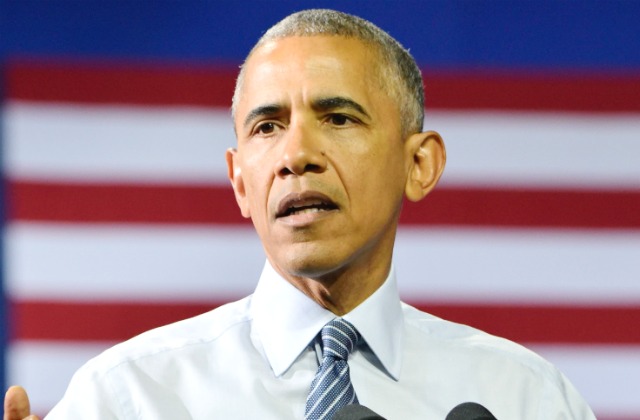 A former aide to Dr. Ben Carson wrote a piece defending him over the outrage over his slavery remarks by invoking comments Barack Obama made that have been getting a lot of attention today.
The 2015 Obama remarks were first flagged today by Breitbart News' Charlie Spiering, following the controversy yesterday over Carson referring to slaves as immigrants, and made waves in the conservative blogosphere.
Below you can see a video (put together by the Washington Free Beacon) with both Carson's remarks and Obama's, followed by the context of what both men said:
CARSON:
"That's what America is about. A land of dreams and opportunity. There were other immigrants who came here in the bottom of slave ships, worked even longer, even harder, for less. But they too had a dream that one day their sons, daughters, grandsons, granddaughters, great-grandsons, great-granddaughters might pursue prosperity and happiness in this land."
OBAMA:
"Life in America was not always easy. It wasn't always easy for new immigrants. Certainly it wasn't easy for those of African heritage who had not come here voluntarily and yet in their own way were immigrants themselves. There was discrimination and hardship and poverty. But like you, they no doubt found inspiration in all those who had come before them. And they were able to muster faith that, here in America, they might build a better life and give their children something more."
In follow-up remarks on Williams' SiriusXM program, Carson talked about how "slaves came here as involuntary immigrants, but they still had the strength to hold on."
Williams wrote in a piece for The Hill, "President Obama made similar comments during a ceremony for newly naturalized U.S. citizens on Dec. 15, 2015… [but] there was no backlash or calls for an apology."
Williams went on to defend Carson's remarks while acknowledging he could have phrased them better:
His intent with his original comments was to shine a light on the values and aspirations that we share. It was certainly not to offend anyone…

Dr. Carson's instinct is not to ignore the scars of the historical American black experience, but rather to find ways to unite all Americans because that is the best way forward. True, if given the opportunity, he would likely have phrased Monday's remarks differently. But we should all look to Dr. Carson as a healing, unifying public figure and take his words in context.
Earlier tonight, the official Facebook page of Dr. Ben and Candy Carson posted a link to Williams' piece.
[image via Shutterstock]
— —
Follow Josh Feldman on Twitter: @feldmaniac
Have a tip we should know? [email protected]
Josh Feldman - Senior Editor