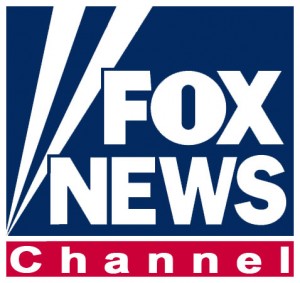 Fox News has announced summer plans for their Five PM hour, soon to be left vacant by Glenn Beck's departure after today. The cable news network will feature a new replacement show through the summer that is explained as an ensemble news program called The Five. The show will feature a number of rotating Fox News personalities familiar to their audience including Juan Williams, Monica Crowley, Greg Gutfeld , Dana Perino and Bob Beckel (among others.)
Yesterday we reported that, in the very near term, Fox News plans to run a week's worth of Glenn Beck reruns after airing a John Stossel special tomorrow. Today we learn that the ensemble show will premiere on July 11th.
The full press release describing the show:
FOX NEWS CHANNEL TO DEBUT 5PM
ENSEMBLE OPINION PROGRAM ON JULY 11

"The Five" to Replace Glenn Beck Through Summer

FOX News Channel (FNC) will launch a new weekday program on July 11th at 5 PM/ET, announced Bill Shine, Executive Vice President of Programming for the network. Entitled The Five, the program will serve as a replacement for Glenn Beck during the summer.

The new opinion show will feature a roundtable ensemble of five rotating FOX personalities who will discuss, debate and at times debunk the hot news stories, controversies and issues of the day.

In making the announcement, Shine said, "The Five brings together an eclectic group of FOX talent whose knowledge of key issues and unique insights will undoubtedly make for a dynamic program."

Some of the revolving FOX personalities to be showcased in the weekly ensemble include: Greg Gutfeld, Juan Williams, Dana Perino, Judge Andrew Napolitano, Geraldo Rivera, Andrea Tantaros, Eric Bolling, Monica Crowley, Bob Beckel and Kimberly Guilfoyle. The program will also feature added guests, including politicians, celebrities, sports figures and key newsmakers.

Prior to the launch of The Five, FNC will run encore presentations of Glenn Beck from Monday, July 4th through Friday, July 8th. On Friday, July 1st, What Makes America Great, hosted by John Stossel will be presented at 5 PM/ET.

FOX News Channel (FNC) is a 24-hour all-encompassing news service dedicated to delivering breaking news as well as political and business news. A top five cable network, FNC has been the most watched news channel in the country for nearly ten years and according to Public Policy Polling, is the most trusted television news source in the country. Owned by News Corp., FNC is available in more than 90 million homes and dominates the cable news landscape, routinely notching the top ten programs in the genre.
Have a tip we should know? tips@mediaite.com