Gloria Allred Responds To Trump: 'The World Does Not Revolve Around His Penis'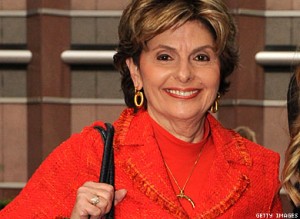 During a radio interview Friday, high-profile attorney Gloria Allred responded to Donald Trump over a controversy regarding a fired transgender Miss America Canada contestant by Trump and Trump's comment that Allred would be "very impressed" with the size of his penis. Allred not only explained to Trump that the whole world does not revolve around his anatomy, she regretted she didn't "have a magnifying glass strong enough to see something that small."
RELATED: Donald Trump Says Attorney Gloria Allred 'Would Be Very, Very Impressed With [His Penis]'
The Miss America contestant in question, Jenna Talackova, is a client of Allred's, and Allred is arguing that Talackova was discriminated against, because in all aspects of her public life she identifies herself freely as a woman. Allred then remarked that since Trump should not be so concerned with Talackova's genitals because Talackova did not ask "to view his anatomy." Following that, Trump made the remark in question on TMZ Live about the size of his manhood.
Here's how Allred responded on Friday:
"I don't have a magnifying glass strong enough to see something that small. The world does not revolve around his penis. We have to get off the subject of genitalia and let's just look at people as individuals and put aside the fears, the prejudices, and stereotypes that he may have."
I fear that any further comment made to this story may start forcing people to talk more about Donald Trump's penis, so how about we just drop this now before Trump starts bragging about how many cars he can pull just by using his junk?
Listen to the audio of the interview below:
h/t HuffPo
Have a tip we should know? tips@mediaite.com
Josh Feldman - Senior Editor