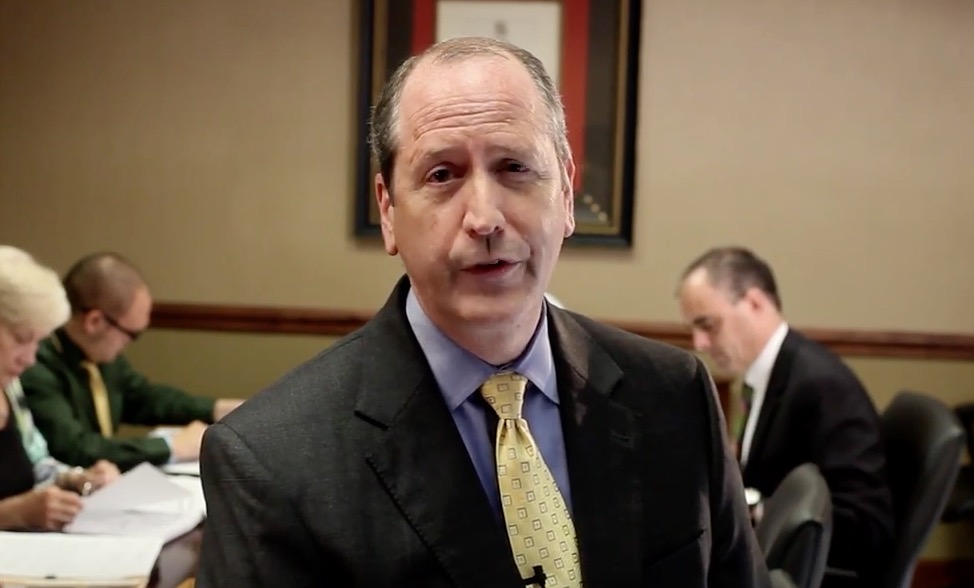 Republican State Senator Dan Bishop of North Carolina fired off a tweet late Wednesday night slamming the "[p]etty, jihad media":
Petty, jihad media, carrying water as always. https://t.co/0ghnqMkJy3

— Dan Bishop (@jdanbishop) June 22, 2017
The incendiary tweet ostensibly comparing the media to militant Islamists was in response to a report in the Raleigh-based News and Observer detailing Republican efforts to stifle the administration of newly elected NC Governor Roy Cooper.
According to the piece, Republican lawmakers in the state unveiled a budget this week that would slash his office's budget by nearly $1 million, move "oversight of a commission and a grant program that had been in his purview to Republican-led offices," and limit Cooper's ability to "hire private attorneys to help challenge their legislation in court."
Colin Campbell, a News and Observer reporter who tweeted out the story that Bishop responded to, replied on Twitter that the senator had forsaken his previous pet-name for the media for this new one:
NC senator has apparently moved on from calling us "corporate media" and now calls us "jihad media" https://t.co/eVs0ngWb6m

— Colin Campbell (@RaleighReporter) June 22, 2017
A quick perusal of Bishop's Twitter feed shows that while he previously lambasted the "corporate media" on a number of occasions, he yesterday adopted "jihad media" as his preferred nomenclature:
Jihad media freight just about every story. Look at this AP story on #GA06. https://t.co/kbGRhRJpFH

— Dan Bishop (@jdanbishop) June 21, 2017
Jihad media… https://t.co/w2h6Yv9u74

— Dan Bishop (@jdanbishop) June 21, 2017
Bishop's tweet comes following a presidential election and new administration that has systematically assailed the press and strained relationships with reporters and individual outlets. Just last month, Republican congressional candidate Greg Gianforte assaulted (or body slammed, depending on how much WWE you watch) Guardian reporter Ben Jacobs the eve of his election in Montana. Gianforte ended up winning the election regardless, but was charged with assault and sentenced to community service.
[image via screengrab]
—
Follow Aidan McLaughlin (@aidnmclaughlin) on Twitter
Have a tip we should know? [email protected]
Aidan McLaughlin - Editor in Chief