'Stand Up to the NRA': Hillary Clinton Calls for Gun Control in Response to Las Vegas Shooting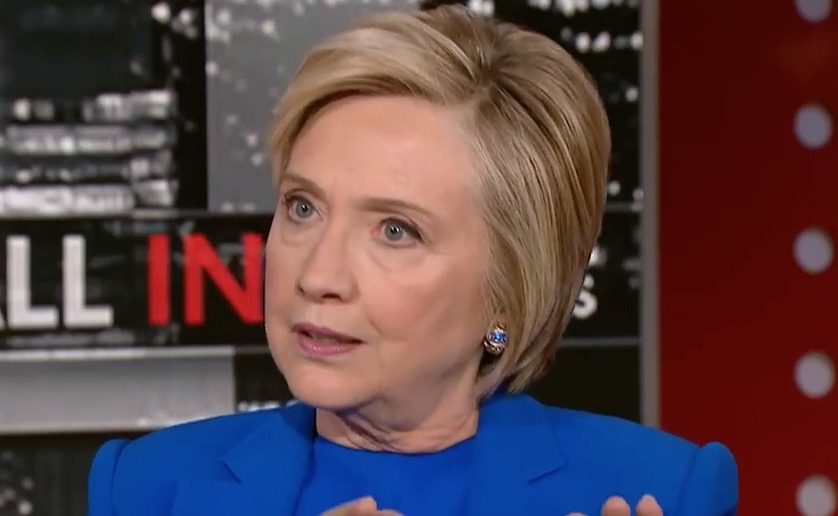 Hours after the deadliest shooting in U.S. history, former Democratic presidential candidate Hillary Clinton tweeted a statement attacking the National Rifle Association and firearm suppressor laws.
Clinton asked followers to "put politics aside" in the wake of the attack and "stand up to the NRA":
Las Vegas, we are grieving with you—the victims, those who lost loved ones, the responders, & all affected by this cold-blooded massacre.

— Hillary Clinton (@HillaryClinton) October 2, 2017
The crowd fled at the sound of gunshots.

Imagine the deaths if the shooter had a silencer, which the NRA wants to make easier to get.

— Hillary Clinton (@HillaryClinton) October 2, 2017
Our grief isn't enough. We can and must put politics aside, stand up to the NRA, and work together to try to stop this from happening again.

— Hillary Clinton (@HillaryClinton) October 2, 2017
Firearm suppressors — also known as silencers — serve to reduce the decibel levels of gunshots. Debates around the use and access to these weapon accessories have grown increasingly heated as the NRA looks to take advantage of the GOP controlled government to pass legislation reducing their regulation.
Pro-gun advocates argue that access to suppressors will allow recreational shooters the chance to reduce hearing damage, while gun control activists believe the tool will be used to cause deadlier mass shootings — as the former secretary of state points out. However, while the accessories are nicknamed "silencers," they do not silence the weapon regardless of what gun the attachment is on. However, they do reduce the overall noise level of weapons.
So far, 50 victims are confirmed dead while over 400 are wounded in the aftermath of the country music festival shooting, police said. The attacker, Stephen Paddock, is said to have used a fully-automatic weapon. Rather than being apprehended by authorities, the shooter killed himself in a Mandalay Bay hotel room. Police report that Paddock had at least ten of his own rifles.
[featured image via screengrab]
Follow Caleb Ecarma on Twitter.
Have a tip we should know? [email protected]