'I Haven't Seen Him This Pissed Off in a Long Time': Newsmax CEO Says He Spoke With Trump on Wiretaps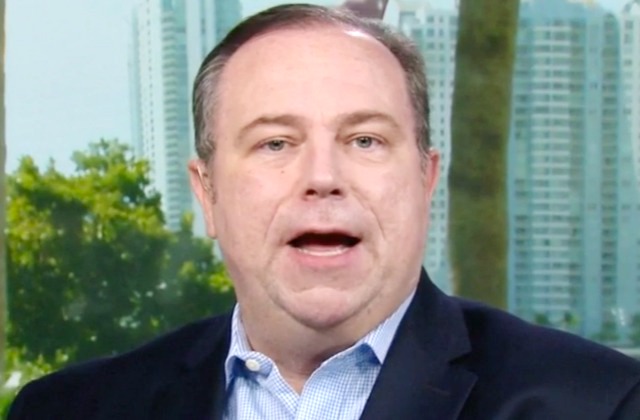 This morning, one of President Donald Trump's close friends used his platform to come to POTUS's defense regarding the president's tweetstorm yesterday where he accused his predecessor of wiretapping his phones prior to the election.
After the Sunday shows, Newsmax CEO Christopher Ruddy took to the network's website to criticize the coverage, while claiming that Trump himself believes that he is right in his allegations against former President Barack Obama.
Following Trump's explosive tweets, Ruddy thought he would tune into Sunday's programs and see the hosts discussing how concerning it was that Obama spied on Trump. However, he was obviously disappointed.
When I woke up Sunday, I thought the morning news shows would all be talking about the unusual, perhaps dangerous, decision of the Obama administration to wiretap the offices of then-presidential candidate Donald Trump.

I've been watching Chuck Todd's "Meet the Press" as I write this. There is actually little talk about this unprecedented wire-tapping and even less worry over it.
He then pointed out that he spoke with the president twice regarding this story. He offered the following thoughts:
I haven't seen him this pissed off in a long time. When I mentioned Obama "denials" about the wiretaps, he shot back: "This will be investigated, it will all come out. I will be proven right."
It should be noted that after Ruddy published his piece, it was reported that FBI Director James Comey has called for his department to reject the president's claims that Obama illegally wiretapped Trump's phones. Also, during the same Meet the Press broadcast that Ruddy criticized, former Director of National Intelligence James Clapper straight up denied that a FISA court ordered a wiretap on Trump.
[image via screengrab]
——
Follow Justin Baragona on Twitter: @justinbaragona
Have a tip we should know? tips@mediaite.com