Iowa TPUSA Apologizes to Candace Owens and Charlie Kirk for 'Misunderstanding' Over Canceled Event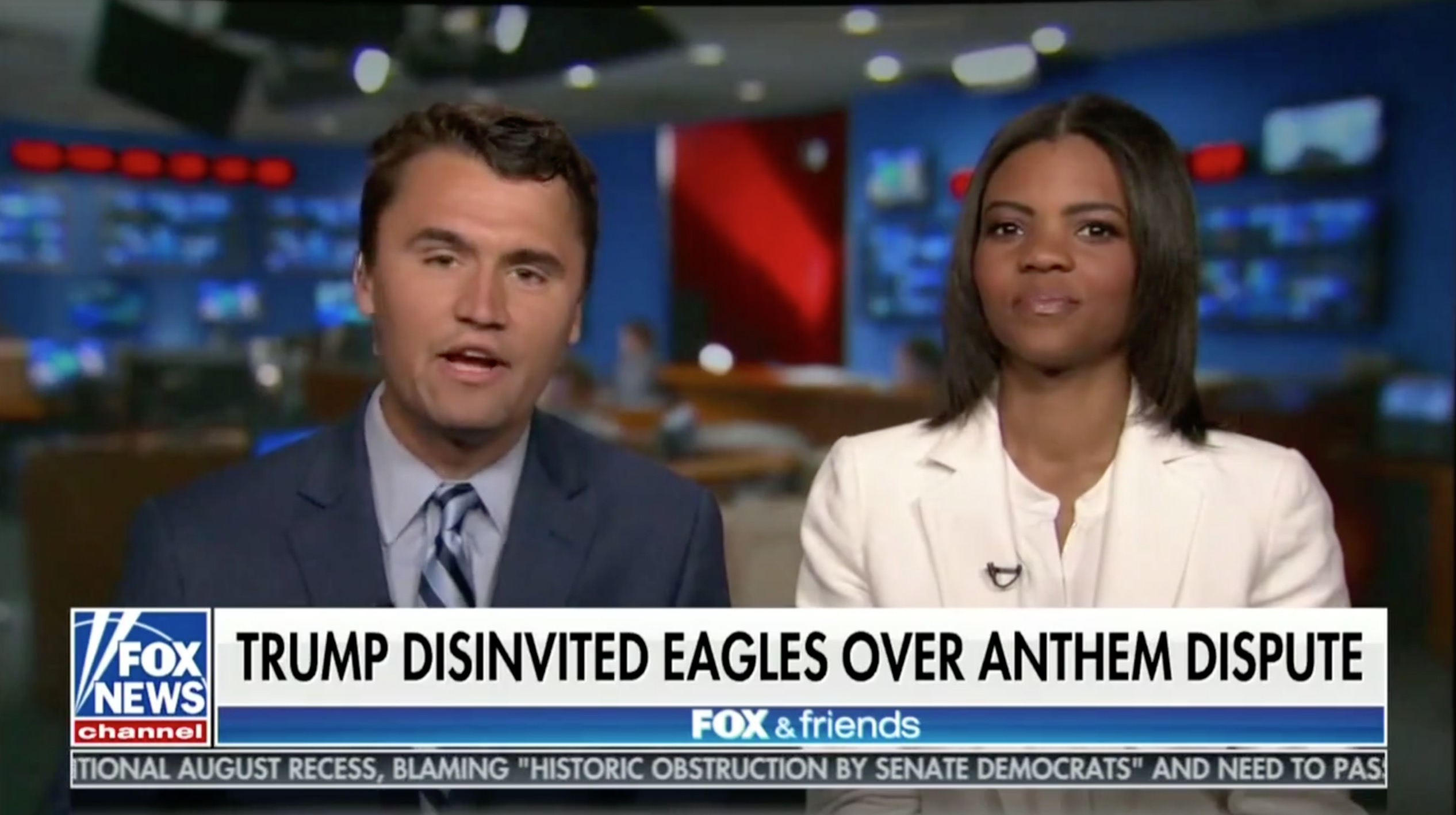 UPDATE: It appears that the Iowa chapter of TPUSA is now claiming that there was some 'misunderstanding' and that Kirk and Owens never reached out to hold an event in Iowa City as previously reported.
It was a misunderstanding on our end that the event was already planned when it had just been in the works with students not affiliated with UI TPUSA. We sincerely apologize to Charlie and Candace for this misunderstanding.

— U of Iowa TPUSA (@TPUSAUIOWA) August 24, 2018
Ms. Owens tweeted numerous times that she was never planning an immigration event as previously reported by TPUSAIowa, evidenced by the tweet below:
This is bizarre. We were never planning an immigration event? Who left you the voicemail?

— Candace Owens (@RealCandaceO) August 24, 2018
Editorial note: this post has been updated with new information above. The original post remains unedited below:
The tragic death of Mollie Tibbets has become the worst sort of political football since her lifeless body was discovered earlier this week, and the suspect has been identified by President Donald Trump as an illegal immigrant.
Former House Speaker Newt Gingrich openly politicized this issue claiming that the slain college student should be a "household name" to help the GOP in the coming midterm elections, while many have criticized this as disgusting politicizing a tragic death.
Enter the leadership of the conservative college student organization Turning Point USA, who appear to be eager to seize on the opportunity to make political waves at the University of Iowa campus, the school that Tibbets had been enrolled in. Charlie Kirk and Candace Owens contacted the Iowa TPUSA chapter president via a field director who insisted they host an event in light of the recent tragedy.
But in a surprising turn of events that can only reinforce one's dying belief in humanity, the chapter president respectfully declined the invitation, claiming the exploitation of Tibbets' tragic death to be in "poor taste" adding that they'd rather give chapter members time to grieve and mourn the death of their classmate.
The letter is signed off as "Former University of Iowa Turning Point USA Executive Board Members" as they chose to resign over this issue.
Earlier this week Owens embarrassed herself by engaging in a Twitter spat with a grieving member of the Tibbetts family. Kirk is widely regarded by critical thinkers as a joke of a pundit who from this point forward should be ignored.
Read the letter released publicly below:
This is an opinion piece. The views expressed in this article are those of just the author.