Jake Tapper Lights Up 'Tough Guys' Trump and Biden: 'Nine Vietnam Deferments' Between Them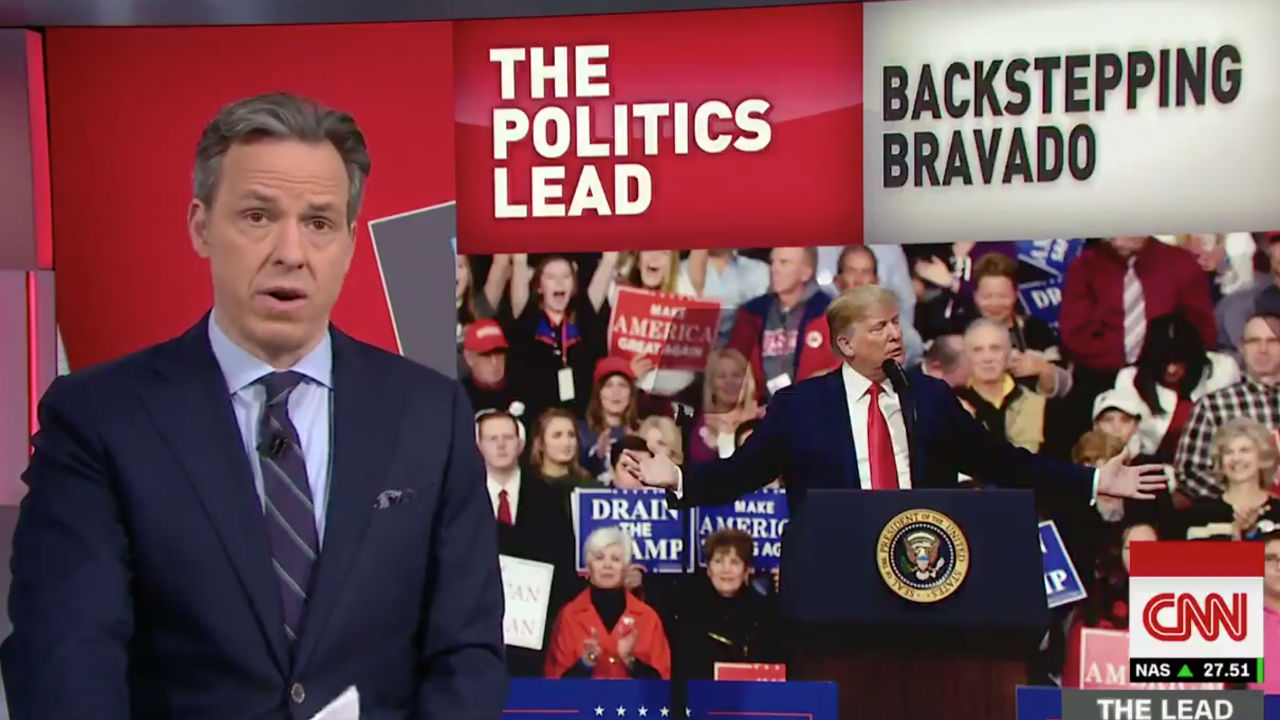 Twitter has been buzzing over the prospect of a fist fight between President Donald Trump and former Vice President Joe Biden after the two men exchanged barbs threatening the other with violence. One observer, though, seems none too amused.
In a scathing Tweet Thursday morning, CNN anchor Jake Tapper slammed both Trump and Biden for their juvenile exchange — and accused both of being all talk and no action.
Reminder that between the two of these tough guys are nine Vietnam deferments and claims they couldn't serve because of asthma and bone spurs.

— Jake Tapper (@jaketapper) March 22, 2018
Tapper was actually one deferment short. Trump, according to The New York Times, received five draft deferments — one of which was owed to his diagnosis of bone spurs. Biden too, received five deferments — according to the AP. He was ultimately disqualified from service due to having suffered from asthma as a teenager — the time during which he claims he would have "beat the hell" out of Trump for disrespecting women.
The CNN anchor went on to compare both Trump and Biden to a man who actually served — retired Air Force Sgt. Tom Brown, Tapper's father-in-law.
"Isn't running around talking about how tough he is," Tapper wrote.
You know who's a tough guy from that generation? My father in law, Sgt Tom Brown, enlisted in the US Air Force 1966, honorably discharged 1969. In country from 1968-1969, in the 12th Security Police Squadron Pacific Air Command. Isn't running around talking about how tough he is.

— Jake Tapper (@jaketapper) March 22, 2018
[image via screengrab]
——
Follow Joe DePaolo (@joe_depaolo) on Twitter
Have a tip we should know? tips@mediaite.com
Joe DePaolo - Senior Editor