Joe Scarborough: I Updated NBC Executives 'In Real Time' About Alleged White House Blackmailing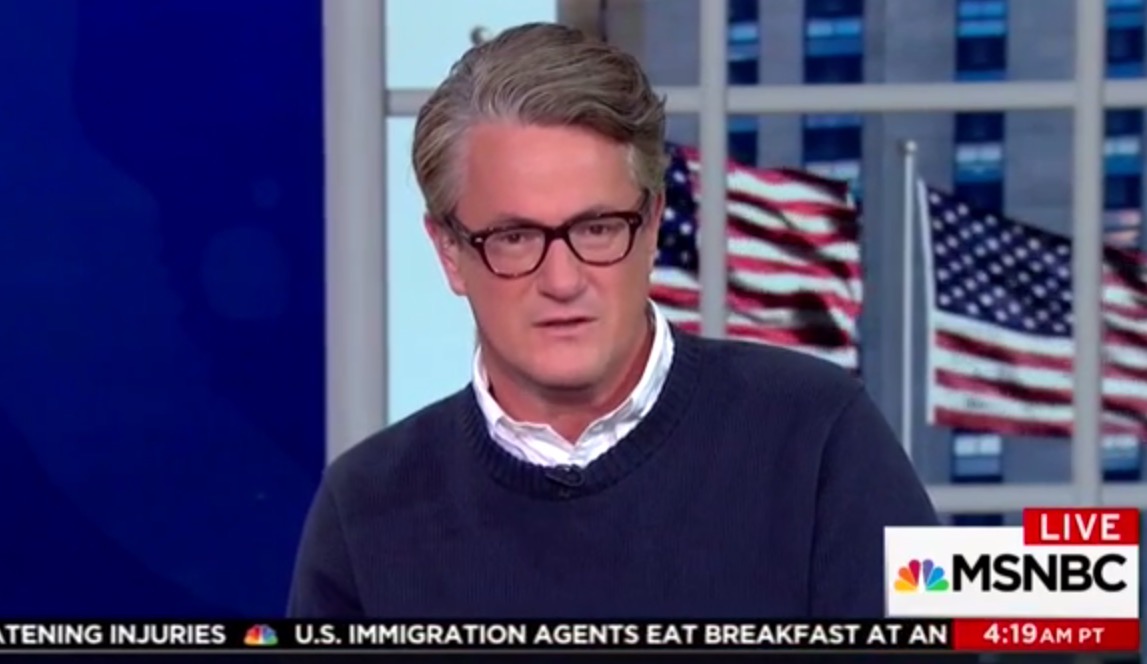 MSNBC anchors Joe Scarborough and Mika Brzezinski revealed in an editorial and on-air that White House officials called them to offer to spike a negative National Enquirer story — if the hosts softened their coverage of President Donald Trump.
Now, Jay Caruso is reporting on RedState that Scarborough kept NBC execs in the loop with live updates on the White House calls:
"NBC execs knew in real time about the calls and who made them to me," Scarborough told RedState. "That's why Mark Kornblau wrote about contemporaneous texts. I showed him and executives as they were coming in to keep them advised."
Mark Kornblau, an executive at NBC News, alluded to the possibility of contemporaneous evidence of the White House calls in a tweet on Friday:
#Contemporaneous texts. https://t.co/QEdfkgLtbH

— Mark Kornblau (@MarkKornblau) June 30, 2017
In a Washington Post editorial, and on-air during Friday's episode of Morning Joe, the co-hosts made the stunning accusations in response to Trump's tweet alleging Brzezinski was bleeding from a facelift at Mar-a-Lago.
Scarborough said that a number of senior White House officials called him repeatedly to offer spiking a negative National Enquirer story, on the condition that he call Trump to request it and promise tone down the MSNBC show's hostile coverage of the administration.
Trump naturally responded on Twitter, pointing the finger back at Scarborough, who the president claims called him to request the National Enquirer story be spiked. The president has a close relationship with the supermarket rag's publisher, David Pecker.
Caruso also spoke with Scarborough on the phone, who contested the president's claim that Scarborough called him to speak directly:
"The last time I talked with President Trump was after his address to Congress," he said. "I spent five minutes in the Oval Office with him, and three other people were in the room with us. There was never a moment I was alone with him."

Scarborough said the calls about the National Enquirer story started in late April and early May but that he never placed a call to President Trump. "I never called the President about this," he said. "I challenge him to reveal any phone records showing that I called him. He can't because I didn't."
As Caruso notes, the charge is a very serious one, namely that the White House threatened to blackmail two journalists.
[image via screengrab]
—
Follow Aidan McLaughlin (@aidnmclaughlin) on Twitter
Have a tip we should know? tips@mediaite.com
Aidan McLaughlin - Editor in Chief