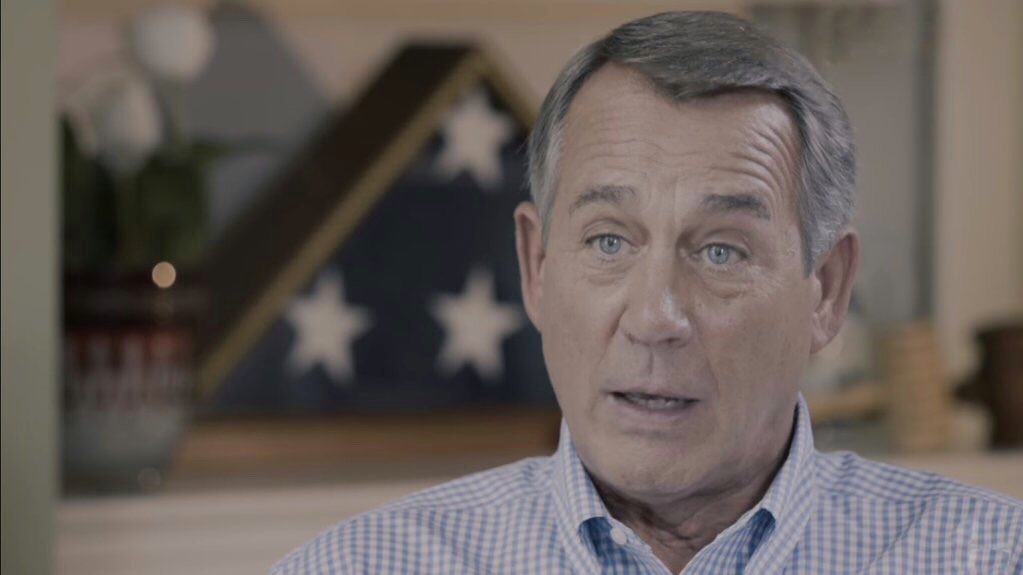 Former House speaker John Boehner took full advantage of his non-politician status to unleash on conservative media figures who now longer pose a threat to him — suggesting that many of the right-wing heavy weights are idiots.
In a Politico profile — appropriately titled "John Boehner Unchained" — the ex-GOP congressman unleashed on his old party and their preferred media choices, calling out radio talk show hosts Mark Levin, Sean Hannity, and Rush Limbaugh for further polarizing America.
His attack against the three ultra-popular conservative commentators went as follows:
"[Mark Levin] went really crazy right and got a big audience, and he dragged [Sean] Hannity to the dark side. He dragged Rush to the dark side. And these guys—I used to talk to them all the time. And suddenly they're beating the living shit out of me." Boehner, seated in his favorite recliner, lights another cigarette. "I had a conversation with Hannity, probably about the beginning of 2015. I called him and said, 'Listen, you're nuts.' We had this really blunt conversation. Things were better for a few months, and then it got back to being the same-old, same-old. Because I wasn't going to be a right-wing idiot."
Additionally, in his "unchained" state, Boehner described the Donald Trump presidency as "more of a symptom than the cause" of the intense political climate, adding that cable news and social media have increased the ideological firefights in America. He also condemned "media echo chambers" and suggested it is one of the reasons for low-information voting.
"It was modern-day media, and social media, that kept pushing people further right and further left. People started to figure out … they could choose where to get their news. And so what do people do? They choose places they agree with, reinforcing the divide," said Boehner.
[featured image via screengrab]
Follow Caleb Ecarma on Twitter. 
Have a tip we should know? tips@mediaite.com