John Kelly and U.S. Secret Service Reportedly Brawled With Chinese Security Guards Over Nuclear Football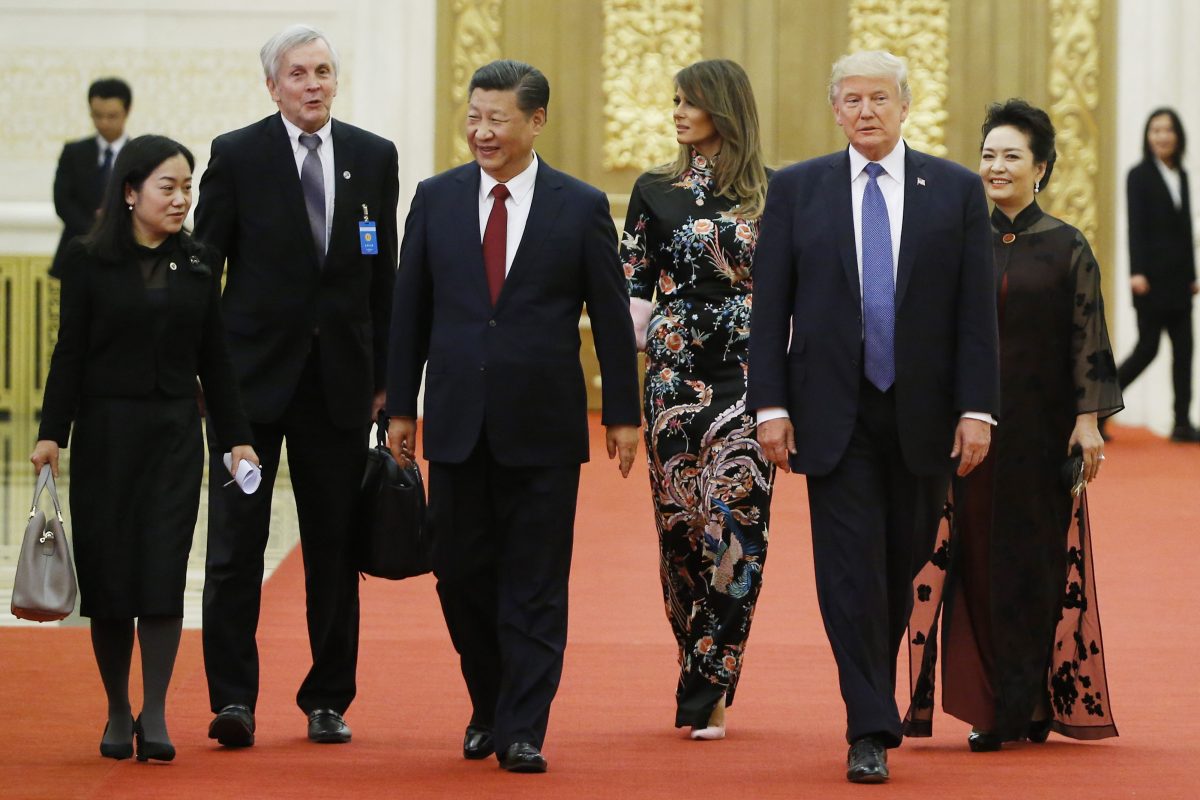 During President Donald Trump's November trip to China, his newly minted chief of staff John Kelly and a U.S. Secret Service agent brawled with Chinese guards over the nuclear football — i.e. the briefcase used to authorize a nuclear attack — according to a stunning new Axios report.
"I can't believe this story hasn't gotten out, and neither can the very very few people who know about it," Jonathan Swan wrote of the skirmish in his report for Axios.
According to Swan, the scuffle went down on November 9, during a visit by Trump and his staff to Beijing's Great Hall of the People.
Per five sources, when "the U.S. military aide carrying the nuclear football entered the Great Hall, Chinese security officials blocked his entry."
The aide carrying the football is supposed to track the president at all times, so when he was stopped by Chinese officials, another aide "hurried into the adjoining room and told Kelly what was happening."
From there:
Kelly rushed over and told the U.S. officials to keep walking — "We're moving in," he said — and the Americans all started moving.

Then there was a commotion. A Chinese security official grabbed Kelly, and Kelly shoved the man's hand off of his body. Then a U.S. Secret Service agent grabbed the Chinese security official and tackled him to the ground.
The misunderstanding was resolved in a flash, per Swan, and the Chinese never laid a finger on the nuclear football.
[image via Getty Images]
—
Follow Aidan McLaughlin (@aidnmclaughlin) on Twitter
Have a tip we should know? [email protected]
Aidan McLaughlin - Editor in Chief