John Kelly Reportedly Stopped Trump's EPA Chief From Holding Public Debates Challenging Climate Change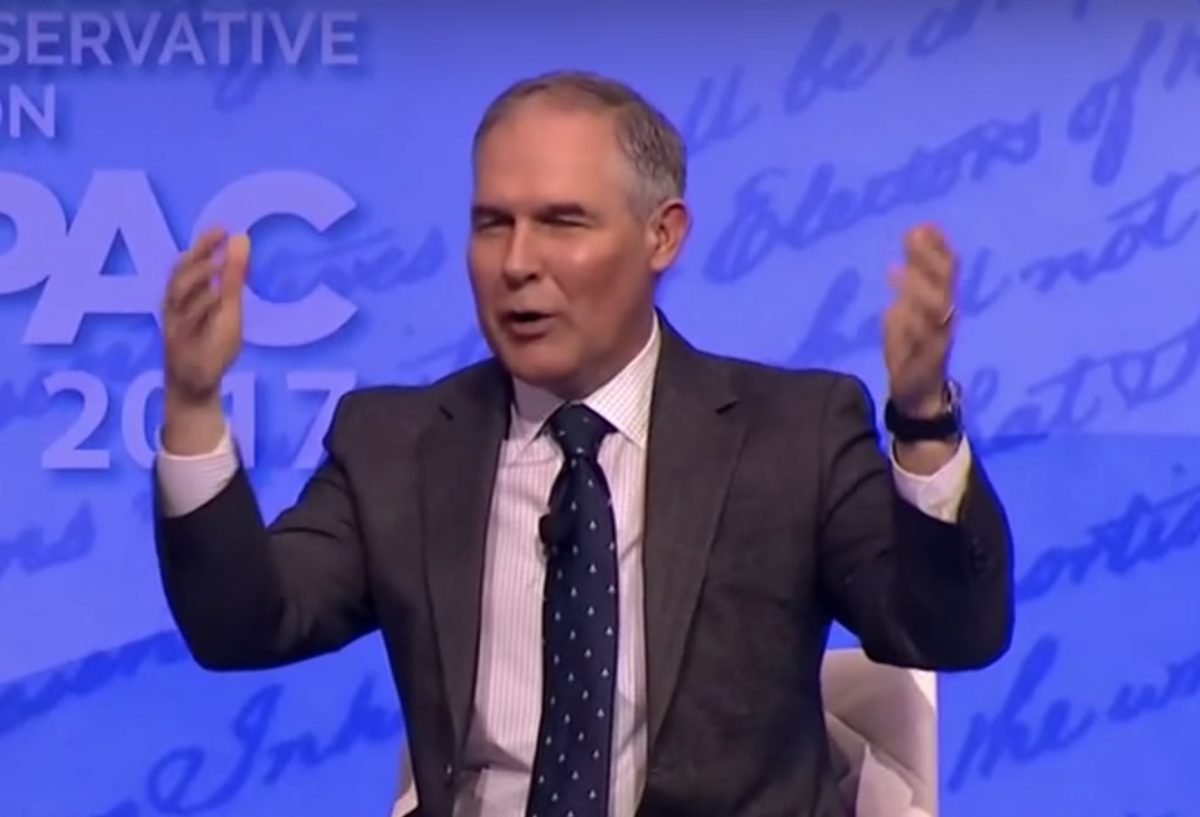 White House chief of staff John Kelly stepped in to thwart an effort by Scott Pruitt, the head of the Environmental Protection Agency, to "stage public debates challenging climate change science," according to the New York Times.
Pruitt, who has long challenged climate change science and sought to undo much of the work of the department he runs, reportedly spoke to President Donald Trump about the idea, who responded enthusiastically.
Per the Times:
The idea of publicly critiquing climate change on the national stage has been a notable theme for Scott Pruitt, the administrator of the E.P.A. For nearly a year he has championed the notion of holding military-style exercises known as red team, blue team debates, possibly to be broadcast live, to question the validity of climate change.
The plan, however, "encountered widespread resistance within the administration from Mr. Kelly and other top officials, who regarded it as ill-conceived and politically risky."
And so officials who were apparently wise enough to realize that holding a public spectacle questioning climate science might not go down so well (has Pruitt ever heard of James Inhofe?) stepped in, killing the idea in a meeting in mid-December.
"Their main concern was that a public debate on science — particularly on an issue as politically charged as the warming of the planet — could become a damaging spectacle, creating an unnecessary distraction from the steps the administration has taken to slash environmental regulations enacted by former President Barack Obama," the Times reported.
In other words: a public debate on climate science is a great way to hold a catastrophic spectacle, which advertises to the country that you're stealthily undoing a bunch of environmental protections that are probably in place for a reason.
[image via screengrab]
—
Follow Aidan McLaughlin (@aidnmclaughlin) on Twitter
Have a tip we should know? tips@mediaite.com
Aidan McLaughlin - Editor in Chief