Lanny Davis Tweets Out Statement on Michael Cohen Cooperating After Cohen Tweeted (Then Deleted) It First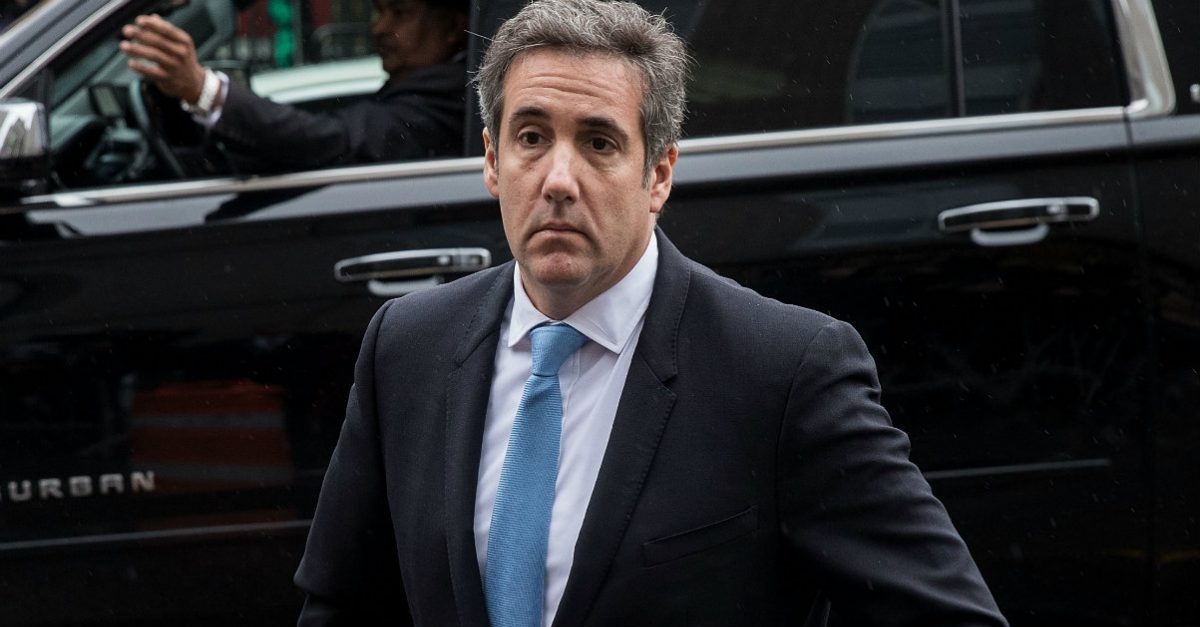 Following reports today that Michael Cohen is cooperating with special counsel Robert Mueller, Cohen lawyer Lanny Davis tweeted out a statement touting his "honesty" and loyalty to his family and country.
But not at first, though.
Initially, as ABC News' Meridith McGraw noticed, Cohen sent out the tweet about himself first:
Just got a notification about a @MichaelCohen212 tweet that's now been deleted — pic.twitter.com/yhiXOcglJI

— Meridith McGraw (@meridithmcgraw) September 20, 2018
People were wondering who exactly that came from. Well, now we know: his attorney Lanny Davis, who not only tweeted out the statement himself but explained the momentary confusion.
Good for @michaelcohen212 in providing critical information to the #muellerinvestigation without a cooperation agreement. No one should question his honesty, veracity or loyalty to his #family and #country over @potus @realdonaldtrump

— Lanny Davis (@LannyDavis) September 21, 2018
my Tweet sent to @MichaelCohen212 and I asked him to re-send to his followers-Good for @michaelcohen212 in providing critical information to the #muellerinvestigation without a cooperation agreement. Don't question his honesty, veracity or loyalty to his #family, #country

— Lanny Davis (@LannyDavis) September 21, 2018
FYI – I wrote a Tweet congratulating @MichaelCohen212 and sent text to him to Tweet to his much larger following – but was delayed posting myself so he posted first. All take a breath. I don't control or have access to Mr. Cohen's Twitter account. He is my client and my friend.

— Lanny Davis (@LannyDavis) September 21, 2018
And Cohen himself RT'd Davis: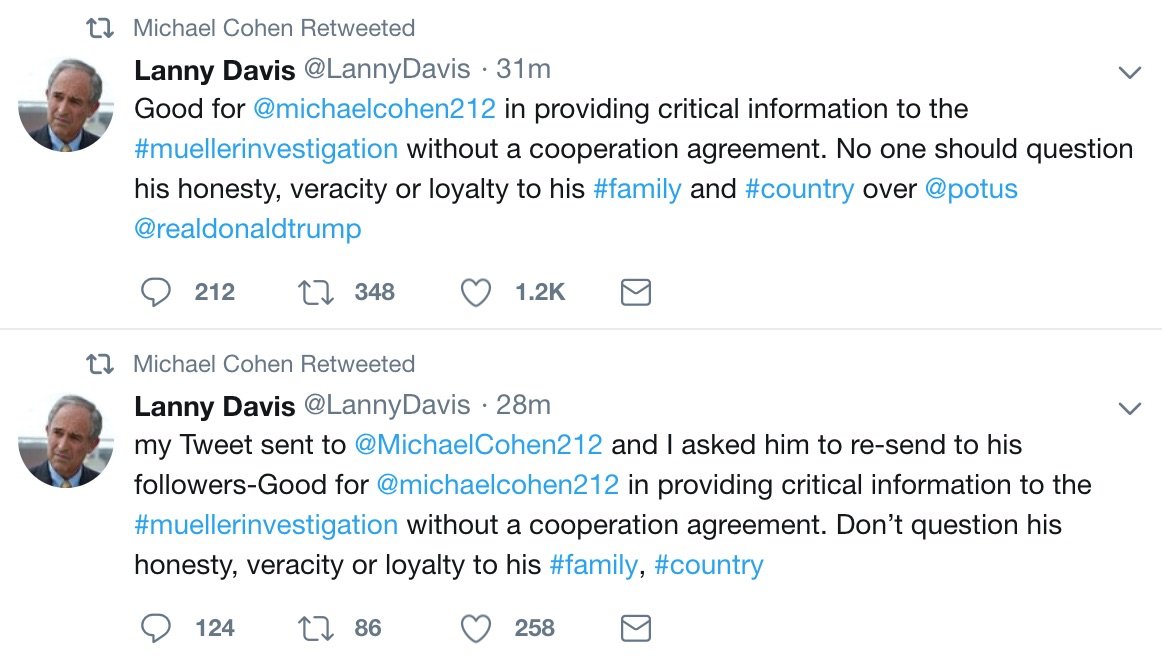 [featured photo via Drew Angerer / Getty Images]
Have a tip we should know? tips@mediaite.com
Josh Feldman - Senior Editor