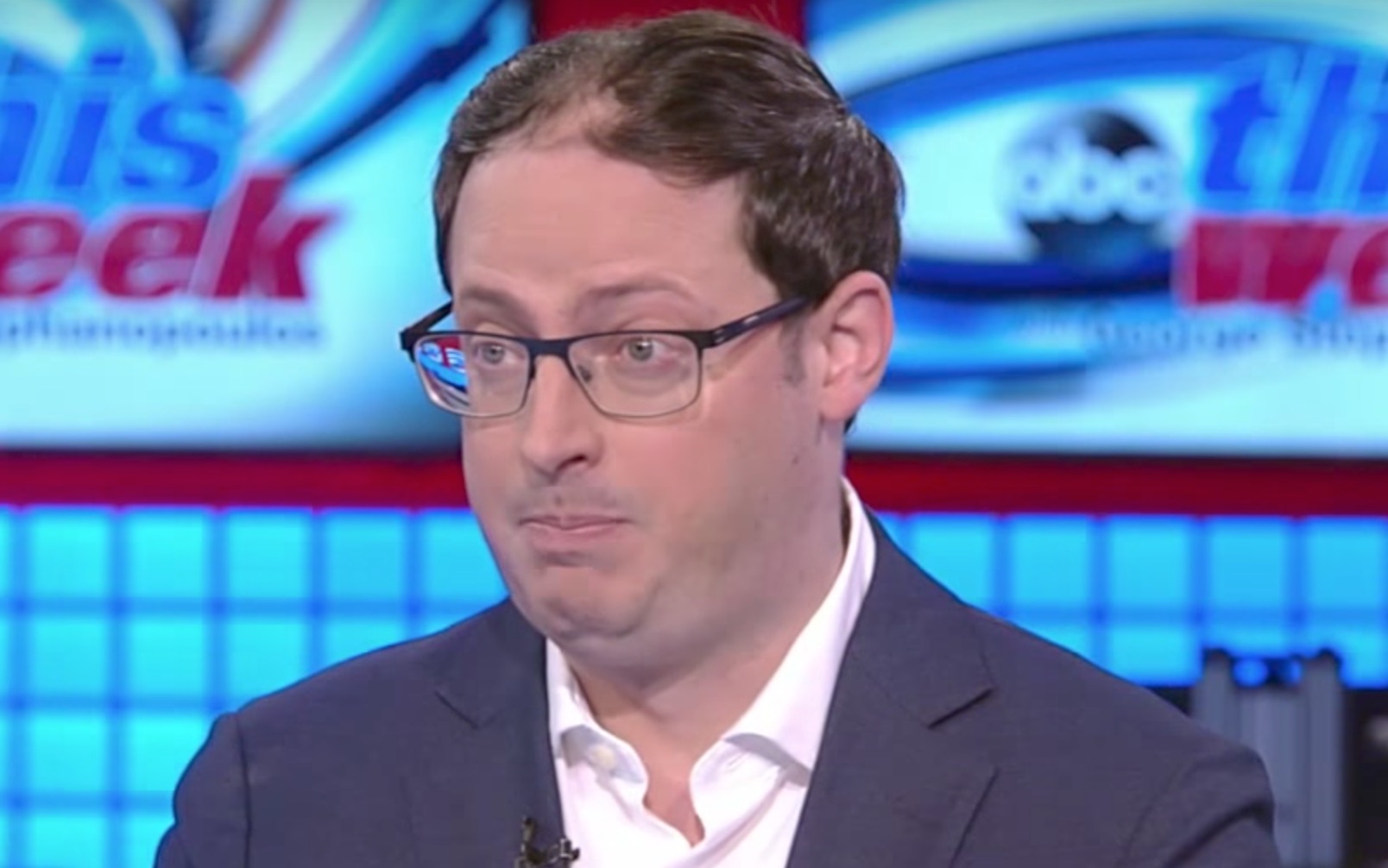 Nate Silver — the stats whiz who left the New York Times in 2013 to take his FiveThirtyEight blog to ESPN — exchanged a few barbs on Twitter with Maggie Haberman over polling and coverage of the 2016 election.
Things got spicy Tuesday morning when Silver mocked Haberman's recent report in the Times that Trump advisers have been using private email accounts:
I can think of someone *else* who repeatedly harped on Clinton's emails & made it the centerpiece of the campaign.? https://t.co/zLdg0Eno2S pic.twitter.com/bt3K6k3nHb

— Nate Silver (@NateSilver538) September 26, 2017
Silver pointed out in his tweet that the New York Times granted extensive coverage to the Clinton email story, something Haberman has taken heat for since Trump's electoral success.
Hence, Silver's inclusion of a screenshot of the Times' front page from October 29, 2016 — a day in which the Gray Lady devoted almost full-page coverage to former FBI director James Comey's "re-opening" of the email investigation.
In a subsequent tweet, Silver claimed the Times was a "huge reason why" the Clinton email story dominated 2016 (he has also written about the media's focus on Clinton's emails, and the consequences, for FiveThirtyEight).
The story is written in the passive voice. But Clinton's emails didn't *just happen* to become a huge story. The NYT was a huge reason why.

— Nate Silver (@NateSilver538) September 26, 2017
And Haberman responded soon after, returning the favor by apparently mocking Silver's 2016 polling predictions:
It's this keen understanding of media and politics that you demonstrated with your own modeling https://t.co/IFV9lrE5Ku

— Maggie Haberman (@maggieNYT) September 26, 2017
But while FiveThirtyEight had Clinton leading the polls ahead of the election, the website was more cautious than other publications (particularly the Times) in declaring Trump a near-certain loser.
Silver replied, linking to FiveThirtyEight's post-mortem of election coverage, which rebuked the widely-held belief that 2016 polling was flawed. He also pointed out that FiveThirtyEight gave Trump "a way better chance" than the Times (certainly a jab at The Upshot, which gave Clinton an 85% chance of winning based on pre-election polls):
I guess I'm obliged to point out that our model & our reproting gave Trump a way better chance than you guys did. https://t.co/mbr5z9wdvy

— Nate Silver (@NateSilver538) September 26, 2017
And next, Silver confessed to having "screwed up in the GOP primary," and called on the Times to do the same for the general election:
We screwed up in the GOP primary and acknowledged it. NYT could stand to do the same for its general elex coverage. https://t.co/j6ckTHKKjM

— Nate Silver (@NateSilver538) September 26, 2017
Haberman issued the final response, dismissing Silver for his "trolling tweets":
Things are always more nuanced and complicated than your trolling tweets of your former employer. That's the point https://t.co/ApJ6WrT4sM

— Maggie Haberman (@maggieNYT) September 26, 2017
[image via screengrab]
—
Follow Aidan McLaughlin (@aidnmclaughlin) on Twitter
Have a tip we should know? [email protected]
Aidan McLaughlin - Editor in Chief