'Make El Chapo Pay for It': Ted Cruz Offers Up Proposal for Funding the Wall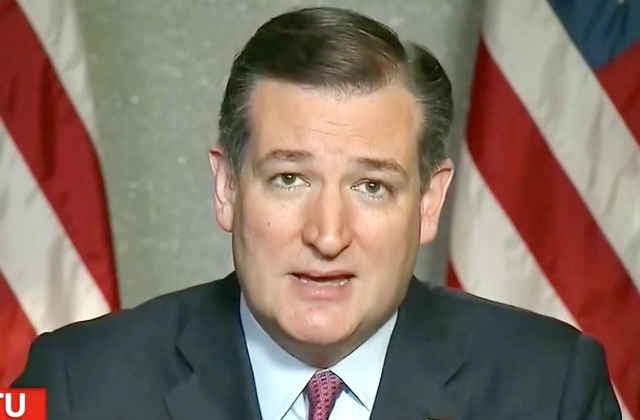 Senator Ted Cruz unveiled an unconventional proposal for funding President Donald Trump's southern border wall on Tuesday: use the $14 billion in assets U.S. prosecutors are looking to seize from drug lord El Chapo.
Fourteen billion dollars will go a long way toward building a wall that will help keep Americans safe: https://t.co/6GOMaxrCBI

— Ted Cruz (@tedcruz) April 25, 2017
Cruz's proposal, dubbed the "EL CHAPO Act", would allocate "billions in potential assets forfeited as a result of the criminal prosecution of Joaquin Archivaldo Guzman Lorea 'El Chapo' and other drug lords to pay for border security," according to a press release sent out by the Texas senator.
El Chapo was extradited from Mexico to the U.S. in January, and faces a slew of charges for running one of the world's largest drug trafficking organizations.
Cruz's Senate website now includes a page asking visitors to register their emails in support of the EL CHAPO Act – a handy acronym for "Ensuring Lawful Collection of Hidden Assets to Provide Order" – reading:
Fourteen billion dollars will go a long way toward building a wall that will keep Americans safe and hinder the illegal flow of drugs, weapons, and individuals across our southern border.
The proposal comes as Trump faces headwinds trying to find funding for his pricey and controversial border wall, for which a down-payment was reportedly dropped from the current spending bill by Hill Republicans.
Despite the setback, Trump promised the wall remains a top priority, telling reporters "the wall's going to get built" earlier today.
Have a tip we should know? tips@mediaite.com
Aidan McLaughlin - Editor in Chief