Mark Levin: John Boehner And Obama 'Cut Some Kind Of A Deal' To Not Investigate Benghazi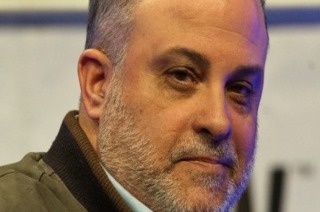 "Obviously, John Boehner does not want to get to the bottom of what took place in Benghazi," conservative radio host Mark Levin began a segment on his program on Tuesday. Levin said that he thought it was possible that the Republican House Speaker was balking on establishing a special committee to investigate the September 11, 2012, attack on an American consulate in Libya because a deal had been struck with President Barack Obama.

"It's as if the Speaker of the House – the Republican Speaker of the House doesn't want to get to the bottom of this," the radio host observed.
"So, it's obvious at this point, ladies and gentlemen, we have to draw a very sad conclusion: John Boehner does not want to know what took place in Benghazi on that horrific day," Levin declared. "And I'm honestly starting to think that he's cut some kind of deal with Obama, because why else would he do this?"
RELATED: Obama Accuses Opponents Of 'Political Circus,' Calls Benghazi Talking Points Controversy 'A Sideshow'
"Obama has never answered for approximately eight and a half hours of inaction," Levin added. "And I contend that he went to sleep. He's never answered for this."
"John Boehner is what stands between setting up a special investigative committee and not," he concluded. "Why the hell should the Republican Speaker of the House obstruct the investigation?"
Levin said that Boehner "doesn't give a damn" and is "scheming in the shadows" to construct an immigration reform deal that would give amnesty to illegal immigrants so they can vote Democratic.
Listen to the clip below via The Mark Levin show:
> >Follow Noah Rothman (@NoahCRothman) on Twitter
Have a tip we should know? tips@mediaite.com