Mark Levin Reacts To Rick Santorum's Campaign Suspension: 'The Republican Establishment Has Won'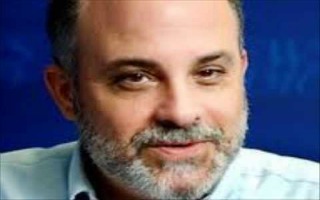 Radio host Mark Levin delivered an impassioned eulogy for the Republican primary race on his program on Tuesday night following the announcement that former Pennsylvania Sen. Rick Santorum was suspending his campaign. Levin told listeners that the "last chance to stop Mitt Romney is over" and "the Republican establishment has won, yet again."
RELATED: Mark Levin To Megyn Kelly: Obama Trying To 'Influence And Intimidate' The Supreme Court
"I think Newt Gingrich is losing it," Levin began. "I don't think he knows what he's doing at this point." Levin mentioned Gingrich's contradictory behavior from appearing on the Sunday morning programs and appearing to get behind the notion of Mitt Romney as the party's presidential nominee to reaching out to Santorum's delegates today to rally behind him at the Tampa convention.
"What should have happened, frankly, is Newt should have rallied behind Santorum," said Levin. He said he believed that Santorum had attempted to lobby Texas to award its delegates proportionally and was blocked by former Bush administration advisor Karl Rove because "he's a stealth supporter of the establishment and Romney."
"I saw somebody on one of the TV shows before I came on the air – somebody who doesn't know him, doesn't know the family, thinks he's cute, going on about how sometimes people run for office just so they can improve their own brand, their own name. They don't know Santorum," said Levin. "We conservatives are going to have to pull out a victory for Romney. Romney's going to be the nominee."
"The last chance to stop Romney is over," Levin conceded.
"Romney is a damaged candidate," Levin went on. "He has a way of ticking off a lot of people with these massive negative assaults, one state to the next." Levin went on to lament Romney's negative campaign and suggested that he wasted the primary attacking his opponents rather than framing his candidacy and introducing himself. "Instead, he used the money and the precious six months trashing the hell out of his opponents."
"Well, the Republican establishment got its way," said Levin. "The Republican establishment has won, yet again."
Listen below:
Have a tip we should know? tips@mediaite.com