Marlboro Mitt: Latest Attack On Romney Links Him To Plan Pushing Cigarettes On Kids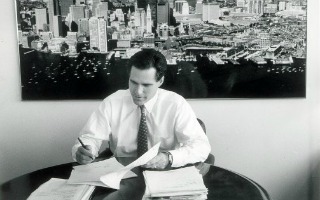 A blockbuster exposé in the Huffington Post revealed Tuesday, just hours before the second presidential debate between Republican presidential candidate Mitt Romney and President Barack Obama, that the GOP's standard bearer was intimately involved in the plot by cigarette manufacturer Phillip Morris to get high school-aged kids hooked on smokes.
"When Mitt Romney served as CEO of Bain & Co., his consulting firm helped tobacco giant Philip Morris develop a groundbreaking sales strategy that researchers say has been linked to an unprecedented spike in youth smoking," reads the lede in the Huffington Post report.
The evidence? In the early 1990s, Phillip Morris' profits were slumping as sales dropped and prices of cigarettes rose. They contracted with Bain Capital in 1993 and implemented their recommendation that they reduce the price of a pack of cigarettes by 35 cents. The result of the reduced price was an increase in consumption and renewed profits for Phillip Morris. This event times conspicuously with an increase in the number of high school-aged children smoking — HufPo credits this rise with a promotion called "Marlboro Fridays."
That's it, you ask? Yep. That is the extent of the evidence that Mitt Romney was the head of an insidious effort to get children hooked on cigarettes. A man who does not smoke, drink, take drugs, gamble or even consume coffee is, in fact, a heartless profit monger who would sacrifice your children's health just to make a buck. In the Bain Capital memo obtained by Huffington Post, there is no link between "Marlboro Fridays" and Bain's recommendations.
This is a second report in a series linking Romney's Bain to smoking sales – the first appeared in the Huffington Post on October 9 and accused Romney of leading Bain's at a time when they consulted for Phillip Morris and helped the brand break into the former Soviet Union in the early 1990s. Never mind that every single Western company was attempting to break into this market at the time (and was welcomed with open arms by civil society proponents both within and outside the former U.S.S.R.).
The inference is clear. Should Mitt Romney emerge victorious in November, the future will be a bleak one characterized by streets congested with wheezing children, choking on the fluid in their lungs as Romney's allies finger their ill-begotten profits.
The desperation wafting off this report is just about overpowering.
> >Follow Noah Rothman (@Noah_C_Rothman) on Twitter
Have a tip we should know? tips@mediaite.com