Maryland Pastor: Hurricane Sandy Struck NYC Because Mayor Bloomberg Donated To Gay Marriage Campaign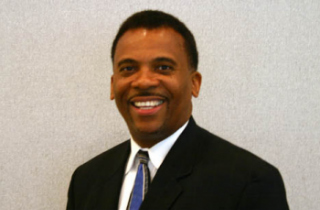 Pastor Luke Robinson of the Quinn Chapel AME Church in Frederick, Md., told a crowd of gay marriage opponents that Hurricane Sandy struck and devastated parts of New York City last week as part of God's judgment for the city's Mayor Michael Bloomberg making a monetary donation to the campaign to defend Maryland's law allowing same-sex marriages.
"Here was the mayor of New York giving a quarter of a million dollars, coming down to Maryland discussing the matter," said Robinson, according to audio posted by the Washington Blade.
"While he's here somebody whispers in the ear, 'You better go back home and protect your stock because God is sending judgment.' The thing came through the area. You have to understand the season and the time. It's almost the end of hurricane season, but God sent one of the biggest hurricanes ever."
The pastor was referring to Bloomberg's October donation of $250,000 to the campaign to uphold Maryland's new same-sex marriage law.
Robinson conceded that his own state of Maryland was badly damaged by the hurricane, but he told the crowd that they were spared the same level of New York damage: "The storm came through here, but for the glory of God the storm didn't tear us up because we got that hope for us. There are people who are praying for us. There are people who believe in God, we [are] going to turn it around."
Listen to audio below, via the Blade:

[h/t
The Washington Blade
]
— —
>>
Follow Andrew Kirell (@AndrewKirell) on Twitter
Have a tip we should know? [email protected]