Matt Drudge is known as a reclusive guy who lets his media-aggregating website do the talking for him. When he does tweet, he tends to delete the messages shortly thereafter.
That's why we screengrabbed the following tweets's from the conservative influencer.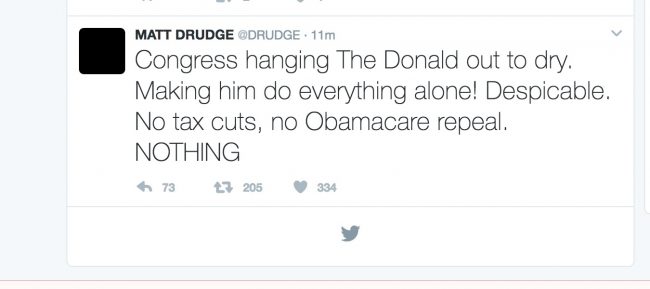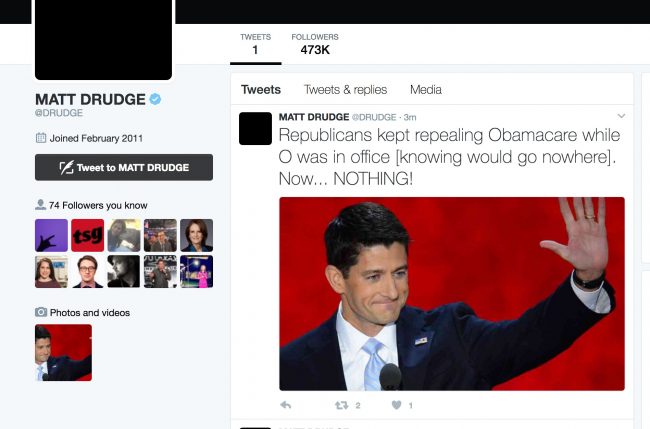 Drudge criticized congressional Republicans for "making [Donald Trump] do everything alone," which is certainly one way to look at the amount of executive orders he has signed in the first week and a half of his presidency.
If more tweets come from the Drudge account, we will post them here.
[image: screengrab]
Have a tip we should know? [email protected]
---